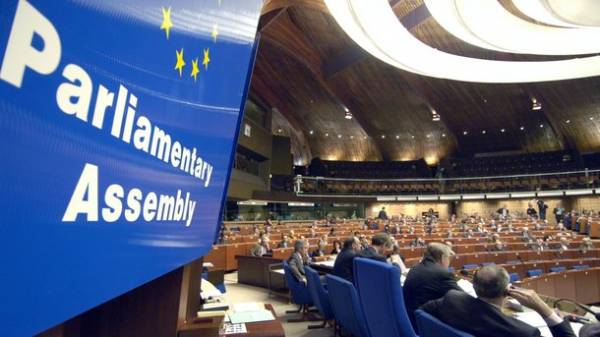 In the parliamentary Assembly of the Council of Europe shocked by the visit of the President of PACE Pedro Agramunt in Syria at the invitation of the Russian deputies. About this in Facebook wrote MP, head of the Ukrainian delegation to PACE Vladimir Aryev.
"The whole day after the arrival to the meeting of the PACE Committee in Paris to communicate with colleagues from other delegations on the occasion of the visit of PACE President to Assad, at the invitation of the Russian deputies. To say that colleagues surprised – to tell nothing. They are in shock! And, obviously, those who went, will have to return to answer a bunch of unpleasant questions. In fact, visits to the dictators undermine the essence of the existence of the Council of Europe as a place founded to support democracy and human rights, not politicians who are dripping with blood from head to toe", – he wrote.
As reported in Damascus first arrived the big delegation of representatives of the PACE, headed by the President of the organization, Pedro Agramunt, and the company was the Russian deputies of the state Duma of the Russian Federation.
The representative of Ukraine in PACE , Dmitry Kuleba, commenting on the incident, said that PACE is ruining itself by the desire to please Russia at any cost and the willingness of many (but not all) PACE to turn a blind eye. "So the Assembly destroys its only real asset – moral authority," said Dmitry Kuleba.
First Vice-speaker of the Parliament Irina Gerashchenko, in turn, indicates that on the official PACE website there is no word about the visit of Agramunt in Syria. "I believe that today the Ukrainian delegation should send a letter to PACE, demanding clarification on the status of this visit, especially because the Russian deputies are not members of PACE, as the Assembly has not confirmed their powers. So, it was a private visit Agramunt and his Russian friends? Needs to get an official response PACE," she said.
Comments
comments