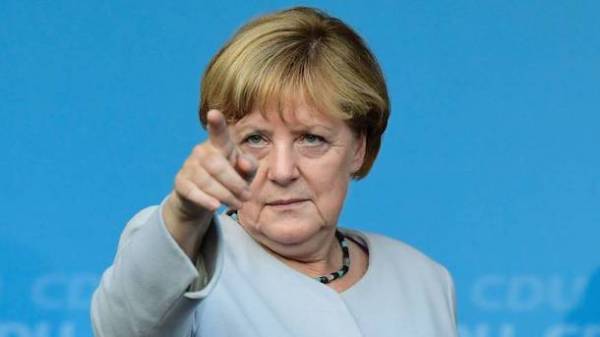 Support of German conservatives led by Angela Merkel grew by 1% to 34%.
About it reports Reuters with reference to the poll by Forsa, reports "Ukrainian truth".
Thus, according to the survey, the separation of the conservatives from the SPD, which lost 1% support and now has the rating at 31%, has increased slightly.
It is worth noting that the previous Forsa poll was conducted a week ago.
The survey also found that the theoretical direct vote for the post of Chancellor Merkel won with 41% of votes, which is 2% higher compared to the results of last week, and its main competitor, the leader of the SPD, Martin Schulz, would receive 33%, which is three percent less than previously.
The Agency notes that the far-right "Alternative for Germany", as before, has 9% of the vote.
As you know, ex-European Parliament President Martin Schulz became the new Chairman of the Social democratic party of Germany. Sunday, March 19, at the extraordinary party Congress in Berlin over the candidacy of Schulz given 100% of the votes. Schulz also officially nominated for the post of Chancellor from the SPD in the elections to the Bundestag, which will be held in September this year.
Comments
comments