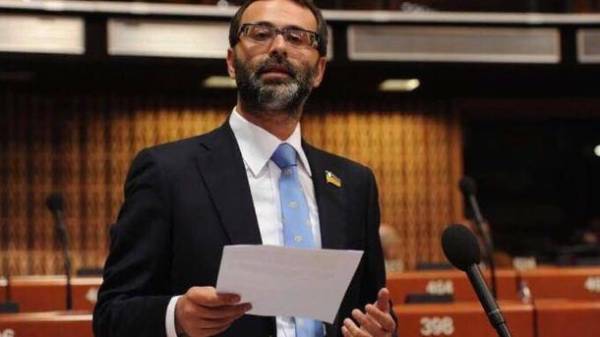 The faction of political party "people's front" in the Verkhovna Rada of Ukraine did not support the bill on citizenship in the case of constraints this document the rights of ordinary citizens who have another nationality. This was stated by Deputy Chairman of the Verkhovna Rada Committee on human rights, national minorities and international relations Georgy Logvynsky.
As the Deputy noted, foreign Ukrainians "nothing to worry" about the bill on the involuntary deprivation of citizenship of Ukraine.
He said that the bill will be considered by the relevant Committee of BP.
According to him, the deprivation of nationality prohibited by international norms and the Constitution of Ukraine.
"Our goal is to create a certain working group, together with the public to develop a single bill that will define the boundaries of the restrictions on activities on the territory of Ukraine of persons who have another nationality," said Logvinsky.
He added that with the President's representative in the Verkhovna Rada by people's Deputy from BPP Arthur Gerasimov offers for persons with Russian citizenship declare that they have Russian citizenship. "If they did not declare that they are citizens of the aggressor state, then there can be criminal liability," explained Legwinski proposal.
He also called it important that the requirements concerning the electronic Declaration, to include the count of the citizenship of another state, and if a man will not make this information needs to be responsibility.
"The opinion of not only our Committee, but also of the faction "popular front", without which there will be no vote and will have no support of the bill, which needs to gain 226 votes… We won't restrict the rights of ordinary citizens. Government officials, judges, MPs and other officials, they all are public servants, they may not have another nationality," said Logvinsky.
However, he noted that the Parliament may consider an amendment to the law on separate procedures, if Ukraine is to invite someone to a public position from abroad.
Earlier the President of Ukraine introduced to the Verkhovna Rada as urgent the bill on amendments to the Law "On citizenship of Ukraine" regarding the change of nationality.
Comments
comments