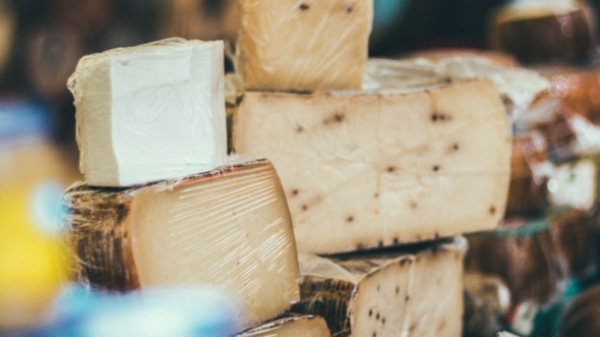 Salty halloumi, creamy burrata, a delicate mozzarella, Camembert, crumbly feta or good old cheddar – everyone will find a cheese (or a dozen) to taste. A new study found that cheese is much more delicious than we previously thought, writes likar.info.
Scientists from University College Dublin concluded that cheese lovers look slimmer and don't complain about high cholesterol.
The researchers studied the effect of milk, cheese, yogurt, butter and cream, for a body of 1500 people aged 18 to 90 years and found that people who consumed a large quantity of dairy products, had lower BMI, content of body fat, smaller waist and optimal blood pressure. Participants who ate low-fat dairy products, as a rule, had higher cholesterol levels.
Saturated fat contained in the cheese, will not increase the level of cholesterol in blood thanks to a unique set of nutrients.
"We saw that those who eats large amounts of cheese, which as we know contains saturated fats, and those who do not consume it, there are no significant differences between the levels of "bad" cholesterol in the blood, – said the study's lead author Dr Emma Feeney, We should consider not only nutrients, but also the form of their reception, and a shared power scheme. This means that to a greater extent important is not the food itself, and the structure of products and their combination."
This means that abuse the product is still not to be, especially for pregnant women and those who decided to lose weight. Most useful cheese for people involved in sports. It will help to fill calories. Only 70-100 grams per day will cover the body's need for many vitamins and minerals.
Soft cheeses are ideal as snacks, as they stimulate the appetite. In addition, they have a positive effect on vision, skin condition and are involved in the metabolism and the growth process of the body.
Mozzarella cheese helps in the fight against insomnia, varieties of brie and Camembert and improve the work of gastrointestinal tract. Hard cheeses even prevent dental caries, normalize blood pressure and improve overall health.
But the cream cheese requires a careful approach in the study of its composition, so before buying be sure to check the natural ingredients, the content of b vitamins, phosphorus and calcium.
Comments
comments