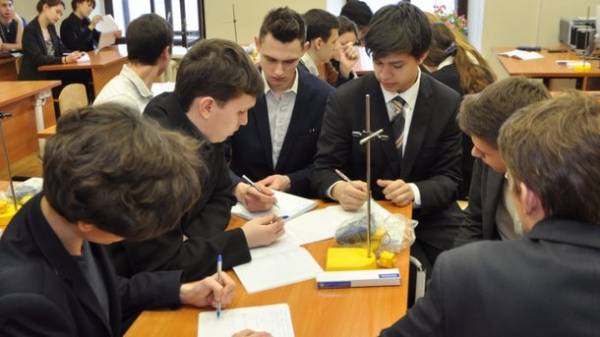 For the EIT in physics 22.9% of graduates are unable to score 10 points to pass the test. Moreover, in 2017 the number of graduates who passed this item has declined significantly. And universities are beginning to abandon physics as a subject for admission. This was during a press conference said Director of the Ukrainian center for educational quality assessment (uceqa) Vadim Carangi.
See also: Became known, as will be set in 2018
This year every fifth graduate, who have passed the EIT in physics, could not pass the barrier to pass the test in 10 points. According to Vadim Karande, this is due to the low quality of teaching of subject in schools.
"This year, significantly decreased the number of those who chose to passing the state final attestation and for the EIT for income that is physics. This is due to the fact that universities are moving away from this subject, realizing that the level of teaching it in school, perhaps not at the desired level", – said Director uceqa.
As an alternative to institutions of higher education instead of physics put other items for admission to a particular degree. The school responds to the decision of universities, reducing the level of teaching physics, adds Carangi. In this regard, he says, need to return a list of items for each specialty, the same for all universities.
Comments
comments