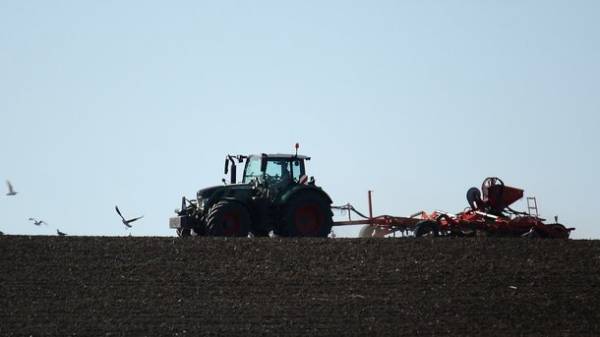 The cost of spring planting in 2017 will reach about 103 billion UAH, which is 14% more than last year. Such calculations were provided by the experts of the Ukrainian club of agrarian business (ASTP).
Experts explain that basically in a year the cost of seed has increased because of rising prices for fuel (+ 26% by 2016) and fertilizer (+ 9% in 2016).
"The rising cost of seed for agricultural enterprises is not critical, their final price of products tied to the currency, because the crop production is mainly export-oriented. The positive is that the value of financial resources are constantly decreasing in the last three years and becomes more affordable," – said General Director Taras Vysotsky.
Experts remind that the basis for the spring planting of four crops, which account for more than 93% of all expenditures or 96 billion UAH, that sunflower – UAH 38 billion, corn – 32 billion UAH, soybeans – 16 billion UAH and spring barley – UAH 10 billion.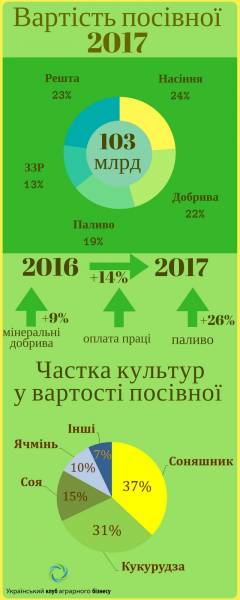 As reported, Ukrainian farmers since the beginning of the 2016-2017 marketing year (MG, July 2016 – June 2017) and as of March 15, exported 30,83 million tons of grain.
At the end of the 2016-2017 MG Ukrainian agrarians expect record grain export, placing on foreign markets of 41.6 million tonnes of these crops. The previous record was recorded in the 2015-2016 MG at the level of 39.4 million tons.
We will remind, according to official statistics, Ukraine in 2016 gathered 65,95 million tons of grain and bean, which is 9.7% more than in 2015, and is a record for the country during the years of independence.
Comments
comments