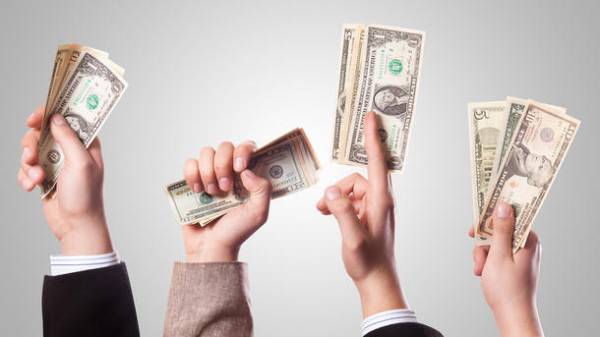 Pessimistic macroeconomic scenario of the Cabinet of Ministers of the hryvnia at the end of the year may lose 5,6 hryvnia against the dollar. Such conclusions were made by "Economic truth" on the basis of two scenarios of macroeconomic performance of the government, which is in the order of publication.
According to the publication, the government calculated optimistic and pessimistic macroeconomic scenarios in connection with the blockade ORDO.
The optimistic scenario assumes that the pace of economic development in 2017 will slow to 1.2%, nominal GDP will decline by 25.8 billion, and inflation will accelerate to 1.8 p. p.
In addition, the blockade will exert pressure on the hryvnia. By the end of 2017, the national currency can weaken another 3 of the hryvnia against the dollar.
The pessimistic scenario assumes that GDP will fall by 2.5%. The impact on nominal GDP will be minus 39 billion. Inflation will add 8.5 PP In this case, the hryvnia by the end of 2017 year lose of 5.6 UAH per dollar.
Due to the devaluation of revenues from import VAT will cover the expected shortfall of this tax from the reduction of imports. The same metamorphosis can happen with the import duty.
It is expected that the fall of the hryvnia will be a major budget expansion.
Excluding exchange rate fluctuations, the budget will lose about 10 billion hryvnia, but if the hryvnia will fall, according to government estimates, the state collected 14.8 billion more in taxes. As a result, the budget income will come in plus 3.9-4.7 billion hryvnias.
As you know, in 2017, the Finance Ministry of Ukraine expects the rate of 27,2 USD per dollar. The head of the NBU Valeria Gontareva considers budgeted-2017 the dollar is realistic.
At the same time, according to the "big Mac index" , the dollar in Ukraine has to cost a little more than 8 UAH;
Comments
comments