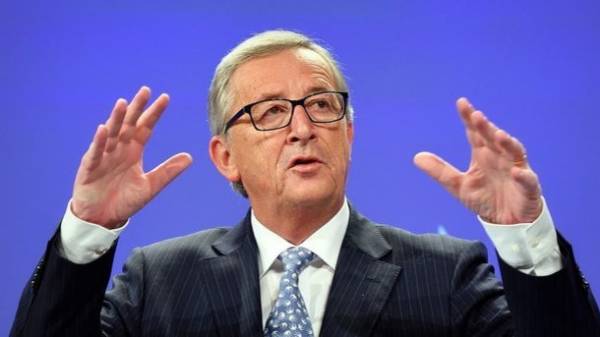 European Commission President Jean-Claude Juncker said that the example of Britain leaving the EU, no one else will follow. He stated this in an interview with Bild am Sonntag, reports.
According to him, after the UK, other countries on the contrary show an even greater commitment to the European Union.
"The example of great Britain will all understand that from the EU you should not go… on the Contrary, the remaining countries will fall in love again and keep their agreement with the EU", – said Juncker.
He also noted that in late March in Rome, the leaders of the EU will present penacastillo the future of Europe in honor of the 60th anniversary of the existence of the European Union.
"Half-membership or "harvest cream" will not work. In Europe, you eat what's on the table, or sit at the table" – he explained.
Juncker also said that in future new countries will join the EU, but it will not happen during his tenure till 2019, because while none of the candidates does not meet the conditions.
Earlier, Jean-Claude Juncker stated that he would like "to be in the same boat with the Brits", but, in his opinion, the British exit from the EU does not mean the end of the Union itself.
In howl of all London has announced a release date for EU. The UK government intends to implement Brexit as much as possible, on favorable terms.
Comments
comments