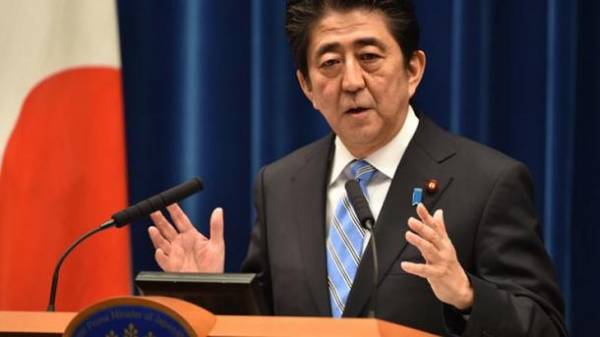 The government of Japan held a meeting of the national security Council in connection with the situation around the DPRK, peredaet Kyodo, citing a government source.
Earlier, Prime Minister Shinzo Abe said in Parliament that his government envisages measures in case of influx of refugees from the Korean Peninsula occurs when there is an emergency.
However, which discusses the national security Council, is not yet known.
However, the Japanese Prime Minister stressed the importance of diplomatic efforts to resolve the problem.
As reported by the Secretary-General of the Cabinet of Ministers of Japan Acehide Suga, Prime Minister Abe intends to discuss the topic of the DPRK, Vice-President of the United States, Mike Pence, when he will arrive in Japan.
Earlier media reported about the establishment in the DPRK, special tactical forces.
In addition, North Korea threatens to attack US bases in the region, including in Japan, and not width nothing wrong with missile tests, including nuclear weapons. In the DPRK, claiming that its nuclear program is intended exclusively for the protection of the state and poses no threat to other countries.
The US President Donald trump said recently about the possibility of any action against Pyongyang to curb North Korea's nuclear and missile programs. This was confirmed by Vice-President Mike Pence during a visit to the demilitarized zone between the two parts of Korea, saying that Washington's patience with the DPRK have reached the limit.
Comments
comments