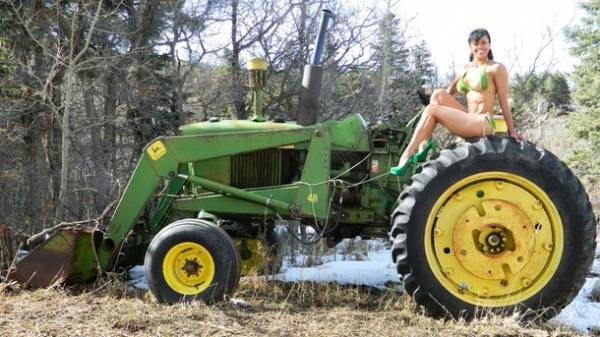 A reputed manufacturer of John Deere tractors requires to perform any repairs to its equipment strictly from official dealers. American farmers solved this problem with the help of Ukrainian firmware – according to "Popular Mechanics".
Under a licence agreement John Deere company, which is signed by the owner of the tractor, the repair shall be permitted only employees of authorized service centers. If the farmer decides to repair the defective tractor with their hands or with the help of the master of the nearest service, the tractor will stop working.
In this case, John Deere will require for the restoration of the tractor 230 $ plus service charges of visiting a mechanic at the rate of $ 130 per hour. Restart the software and return the equipment to life by using brand scan tool, which is available to authorized dealers only and is connected to the USB connector.
Of course, this leads the owners of tractors in rage, but the aforementioned agreement contains a clause stating that John Deere is not responsible for any losses incurred as a result of the software operation of the tractor. In order to circumvent this hard limit, farmers on closed forums buy hacked Ukrainian hackers firmware.
The modified software not only allows you to repair the tractor but also provides an opportunity to change the hidden factory settings, for example, to disable the speed limiter. Moreover, this operation is legal: in the US in 2015 modifying the firmware of electronic devices ceased to be a violation of the law.
Comments
comments