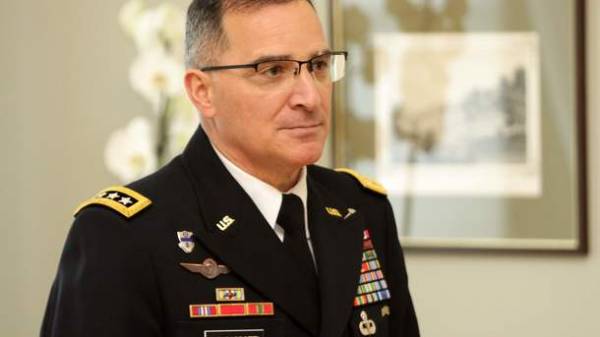 In Estonia on Friday arrived first unit of the British armed forces, part-hosted in this country of the international NATO battalion.
At the airbase ämari (Amari) advanced team consisting of 130 people met the Minister of defence of Estonia Margus Zahka (Margus Tsahkna).
Expected until mid-April should arrive the rest of the battalion battle group, as well as tanks, infantry fighting vehicles, self-propelled artillery and other military equipment.
Troops arrive in Estonia on the basis of the decisions of the Warsaw summit of NATO.
As stated, visited on Tuesday in Estonia, the commander of U.S. forces in Europe, General Curtis, Scaparrotti (Curtis Scaparrotti) placed in the Estonian division of the NATO "are a response to Russia's aggression in Crimea in Ukraine."
As reported in the press service of the Estonian defense Forces, on Monday it is expected the arrival of the first group of soldiers from France in the 50.
The personnel of the international battalion will arrive in Estonia planes through the Amari airbase, and technology – by land or by sea via the port of Paldiski.
Just the combat of the battalion group will be about 1 thousand 200 military personnel, including 800 from Britain, and 400 from France. Will lead international battalion UK. A battalion of NATO would interact with the First infantry brigade of the Estonian defence Forces and will be located in a military town in Tapa (Tapa).
Comments
comments