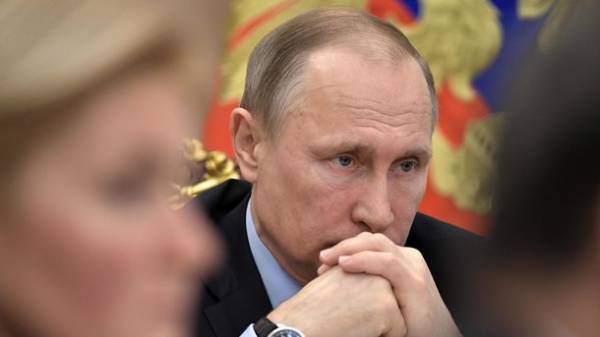 With the beginning of 2017, Russian President Vladimir Putin has decided to organize the third stage of the trip to Ukraine. About it the Russian political analyst Andrei Piontkovsky writes in his column for "the New time".
"The third stage of Putin's March on Ukraine. The first attempt to create Novorossiya – failed, second – push "LDNR" in Ukraine and force Kyiv to adopt a new Constitution, essentially destroying their own state, also failed. And now the third stage – outright support of the territory, the recognition of subjectivity, increasing the level of military provocations," – said the analyst.
At the same time, it eliminates that Moscow will reach the madness of a military campaign "led by major by Prilepine to Kiev."
"But the chiefs of those territories all the time repeating that they run the entire Donetsk and Lugansk regions. That is, this is simply not Transnistria, it will be Transnistria with an uncertain border, which Moscow would try to expand. Here is a new stage. The third trip of Putin to Ukraine," – says Piontkovsky.
According to him, for Russia – it will be a huge economic burden, which will negatively affect the already stagnating economy.
"And this is a blatant aggression that will trigger a political reaction from the West. This is the price that Putin will pay for his adventure. He does not want to abandon it, to leave the Donbass in the beginning of the presidential campaign, it is for him unthinkable," – said the analyst.
"And anyway, it seems that in this election year he has nothing to offer the voters except new Imperial boast. From the point of view of the economy and living standards to demonstrate nothing. And the expansion of subjectivity in the Donbas is not the only direction. At the same time issued the annexation of South Ossetia, the threat hanging over Belarus, is an obvious information war against Lukashenko, whom they are 25 years old are not allowed to force to join the Russian Federation. Tied plus some absolutely insane adventure in Africa. All steps of Putin to the collapse of the Russian state," said Piontkovsky.
As reported, on 18 February, Russian President Vladimir Putin has issued a decree which recognized in the Russian "passports" issued by the self-proclaimed "DNR" and "LNR". In fact, this document gave the banks the right to serve customers with such "passports".
The first among the Russian banks made the savings Bank of Russia. On March 7, the financial institution declared that are ready to serve the customers in these "passports" in all its branches. Against this background, in Kiev, activists have bricked up the office of Sberbank of Russia.
March 15, Sberbank of Russia in Ukraine has imposed restrictions on cash withdrawals limit is 30 thousand hryvnia per customer per day. Also the limit applies to the withdrawals of deposits. Sberbank is called temporary restrictions and explain the "violation of the schedules of collection of branches and ATMs branch network".
In response, Ukraine imposed sanctions on Russian banks.
Comments
comments