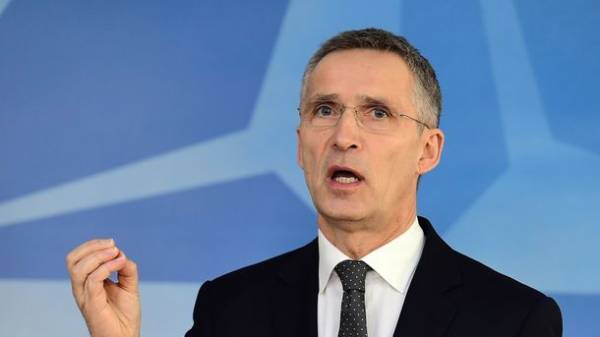 NATO Secretary General Jens Stoltenberg said that the sanctions against Russia will not be lifted as long as it terrorizes Ukraine. He declared it on joint with the President of Ukraine Petro Poroshenko briefing.
He believes that to resolve the conflict in Ukraine, there is no better way than "Minsk" and "Norman" formats.
"NATO strongly supports the Minsk process and the "channel format", because it is the best format for solving problems in Ukraine. We also welcome the initiatives on holding new meetings and meetings that the Minsk agreement has been fulfilled," – said Stoltenberg.
See also: trump clearly voiced its position on sanctions against Russia
He also noted that while Russia does not fulfill the conditions of the Minsk agreements and liberate Crimea, sanctions against it will not be removed.
"A very important economic sanctions. NATO to solve the issue on sanctions against Russia, but NATO countries to impose sanctions against Russia. And I think that they should continue until Russia shows a constant behavior in relation to the Minsk agreements and the Crimea. Since the cold war, we first increased the pressure because of the aggression of Russia against Ukraine, we tripled the composition of its response force and strengthened in the East Alliance its presence as a response to Russia's aggressive actions in Ukraine. NATO provides political and practical support to Ukraine to strengthen the endurance of Ukraine against Russian aggression. And we will continue to do it," – said the NATO Secretary General.
We will remind, yesterday during a meeting with Petro Poroshenko, U.S. Secretary of state Rex Tillerson said that sanctions against Russia will not be lifted until liberated territory of Ukraine.
Comments
comments