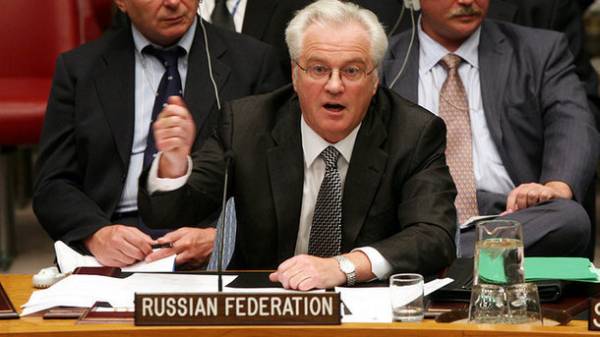 The Ministry of foreign Affairs of the Russian Federation declare that the death of Russia's permanent representative to the UN Vitaly Churkin came by natural causes. This was at the briefing in Moscow said the official speaker of the foreign Ministry of Russia Maria Zakharova.
"The surprising appeal to the foreign Ministry… on the cause of death of Vitaly Ivanovich Churkin, as well as requests to confirm or deny the different kind appeared to his death," – said Zakharov.
According to her, highly respected journalists advanced version based on fiction and has nothing to do with reality.
"As you know, we said at once, death was sudden and was caused by natural causes. Everything else is personal information and personal data in Russian legislation and legislation of many countries can be transferred only family," she said.
She urged not to speculate on this topic.
As reported, Churkin was appointed Russia's Ambassador to the UN in April 2006. He died suddenly on 20 February 2017, the day before your 65th birthday.
Churkin, in particular, on March 4, 2014 was read at an extraordinary meeting of the UN security Council a letter by the former President of Ukraine Viktor Yanukovych to Russian President Vladimir Putin to use Russian armed forces "to protect the population of Ukraine".
25 November 2016 Yanukovych in Rostov-on-don confirmed that he had asked Putin to send troops into Ukraine, and called this request "emotional".
At the same time, in March 2017, the Prosecutor's office of Russia said that there was no appeal of Yanukovych on the use of Russian troops on the territory of Ukraine.
In addition, today, March 16, the press Secretary of the Russian President Dmitry Peskov said that the Russian presidential administration has not received a letter to Yanukovych with a request to send troops to Ukraine.
Comments
comments