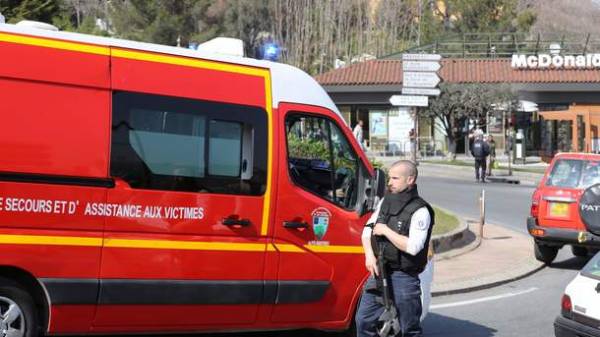 Greek postage stamps were pasted on the package improvised explosive device, received in the Paris office of the International monetary Fund (IMF), according to news channel BFMTV, citing a source close to the investigation, the TV channel "112 Ukraine".
"The envelope was discovered by a Greek postage stamps", – quotes the channel of a close to investigate the source.
We will remind, today in the hands of the employee, the IMF blew the letter bomb sent to the office of the organization.
As the head of Paris police, Michel KADO, the cause of the explosion was a homemade device. Police noted that recently the office has received phone threats, but yet their connection with the incident is not established.
Now there are law enforcement agencies. Investigating the crime as a terrorist attack, it is said that the French President Hollande. According to Hollande, the French authorities will do everything possible to find those responsible.
Greek military group Fire Cells claimed responsibility for a bomb sent to the German Finance Minister Wolfgang Schaeuble on Wednesday. For the Paris bomb organization has yet claimed responsibility, although there is a version that it was her handiwork. Recall, the IMF participated in the discussions between Greece and its international creditors providing new loans to Athens in the framework of the program of salvation.
Comments
comments