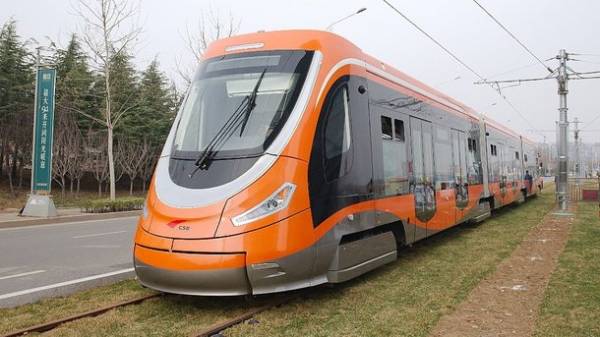 Chinese car manufacturing company CSR Sifang will build eight trams with hydrogen fuel cells for the city of Foshan in Guangdong province (China), – tells popmech.
For China very urgent problem of air pollution caused by emissions from numerous industrial enterprises and exhaust gases of motor transport in Metropolitan areas. Due to the difficult environmental situation in the air of Beijing is almost constantly hanging smog, visible to the naked eye and represent a serious threat to the health of residents.
To improve the situation, the municipal government of Foshan city in Guangdong province intend to switch to more environmentally friendly transport and to purchase eight hydrogen-powered trams, which will go by the new branch in the area Gaoming. The length of the construction line of the 20 stops will be 17.4 km. The city administration will purchase from CSR Sifang eight trams, the motors which operate from hydrogen fuel cells.
Hydrogen fuel cells at movement of the tram charging batteries located under the floor of the passenger compartment and feed the electric motors. The fuel elements done in just three minutes. The maximum speed of the tram is 70 km/h and the cabin is placed by 285 people. Eight hydrogen-powered trams, which were developed in cooperation with Czech company Škoda, come on line until the end of 2018.
Comments
comments