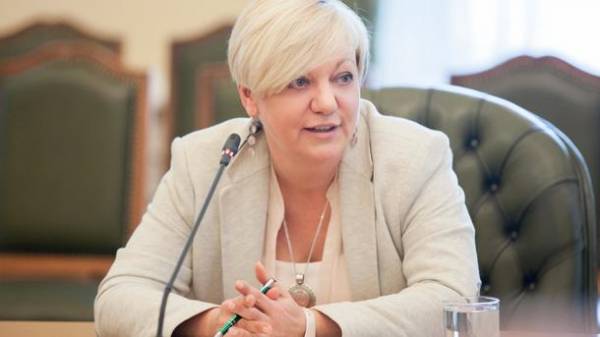 The mission of the International monetary Fund (IMF) for the fourth review of the eff the EFF for Ukraine to start work in Kiev in may.
This was announced by Deputy head of the National Bank of Ukraine (NBU) Dmitry Sologub.
"It will be sometime in may, and next week I, Oleg Churiy and Valeria Alekseevna (Gontareva – Ed.) going to Washington," he said, noting that Ukraine has the technical mission of the Fund, and may have to be the mission on the revision of the program, the result of which will be providing the next tranche.
We will remind, today, April 10, Gontareva has officially announced his resignation. The statement of Gontareva must be signed by the President of Ukraine Petro Poroshenko, after which it will be considered by the Verkhovna Rada. Resign Gontareva is may 10, notifying, according to the rules for a month. However, if the Verkhovna Rada voted for the dismissal of the NBU Governor earlier, Gontareva leaves post according to the decision of Parliament.
As reported, on April 3, IMF previously had a meeting of the Board of Directors on the allocation of Ukraine the next credit tranche of $ 1 billion, approved the allocation of money to Ukraine. Money started to arrive at the NBU on 5 April. The national Bank plans to significantly increase gold reserves through the IMF.
Ukraine and the IMF in March 2015 signed a Memorandum of economic and financial policies which the country should undertake in the framework of the extended Fund (EFF). The entire program provided Ukraine with about $ 17 billion of which has already been allocated 8.7 billion dollars.
Comments
comments