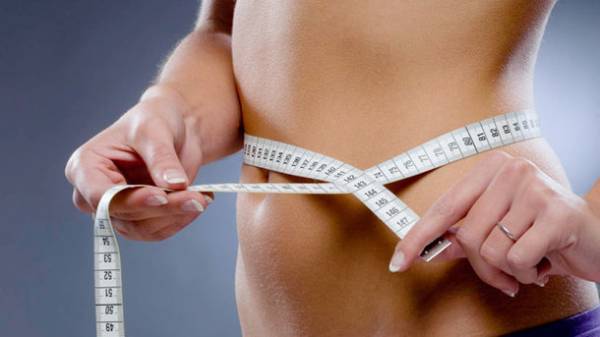 Instead of having to follow a drastic diet, make the diet a few small changes that can make a lot of weight, and health, wrote Newsyou.info.
Measurement
Large portions of any product is one of the most common reasons why people gain weight. And eat those portions not because of hunger, but simply because they are in a dish and "sorry to leave". Simple solution – a kitchen scale. They will help there everything is the same, but in reasonable quantities. Just think of the daily number of calories and ensure that it does not exceed the established norm. And you can get them on a large account from anywhere, even from ice cream and chips. The main thing – to consider.
Whole grain baking
One of the pests for all diets – bread. But it is not necessary to refuse, as with all flour. Just try to replace at least two servings per day products from whole wheat flour, gradually turning it into a habit. For example, instead of morning sandwich with regular white bread eat whole wheat bread, and plain pasta substitute pasta made from whole wheat.
Weekly meal plan
When it comes to emotional defoliation and unplanned snacking, any diet can't help. But you can reduce such incidents to a minimum, just making a weekly meal plan. It will also not make spontaneous purchases at the grocery and not to enjoy junk food in the house long winter evenings. The rule is to allocate half an hour every weekend to plan a week of food. Make a list of what you will cook and buy only that.
To freeze for later
When you have no time for anything due to a strict work schedule or a large number of events, sooner or later you will drop your plan and go in shop behind products. So it wasn't so destructive to your health, just prepare them yourself. Just need the weekend to make more food than usual, and freeze part of it, not to spend time cooking, but at the same time to eat what exactly is properly prepared.
To remember about vegetables and fruits
No matter how you eat, some vegetables and fruit every day will not spoil any mood or diet. They have few calories but lots of vitamins and antioxidants, phytonutrients and minerals that will only contribute to the preservation of health and weight loss. Just add a vegetable or fruit to each meal and the result will not keep itself waiting.
Add milk
Any recommendations of nutritionists will remind you to eat at least 3 servings of dairy products a day. Potassium, vitamin D and calcium are delivered to the body with cheese, milk and yogurt. So add in your cereal milk, instead of processed meat sandwiches, use cheese. Salads can be refilled with Greek yogurt instead of harmful sauces and oils.
To eliminate the cause of overeating
Once you start sleeping enough, as the false feeling of hunger that makes break, leaves. It is associated with sleep, a healthy diet, and if you do not get at least 7 hours of rest, you can eat much more daily calories than is necessary and useful to the body.
Comments
comments