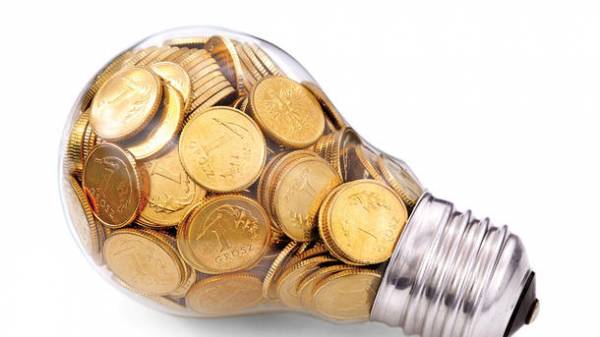 In Ukraine this year, utilities was at a record high. Over the past year grew in price: heating, hot and cold water, electricity and gas. Bills for December for many Ukrainians were suddenly "too heavy". The capital cost of heating a one bedroom apartment on average costs about two thousand hryvnia. The website "Today" to find out how much you pay for electricity in Ukraine and in neighbouring countries.
In 2015 the national Commission decree №220 approved a gradual increase in the cost of electricity. The last stage is in March 2017. Now the Ukrainians for every 1 kWh when the consumption is less than 100 kW are paid to 71.4 cents, and the first of March will pay 90 cents. If consumption more than 100 kWh each kWh until March will still be worth 129 cents, and after Mar – 168 cents.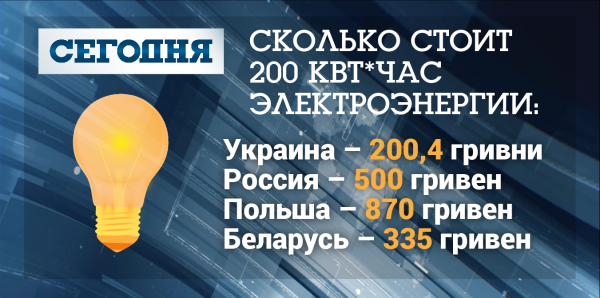 For example, if the family uses 200 kWh per month, until the first of March will have to pay for electricity to 200, 4 hryvnia, and after March 2017 258 USD.
In Poland, 1 kWh costs 0,65 zł and 200 cubic meters of poles have to pay 130 zlotys, or 870 USD. In Belarus for the same amount of light will have to pay a total of 335 USD, and in Russia – about UAH 500.
As noted in the national Commission, to gradually increase tariffs for Ukrainians was performed to eliminate cross-subsidies and adjustment of prices for these resources up to the level of the market.
Comments
comments