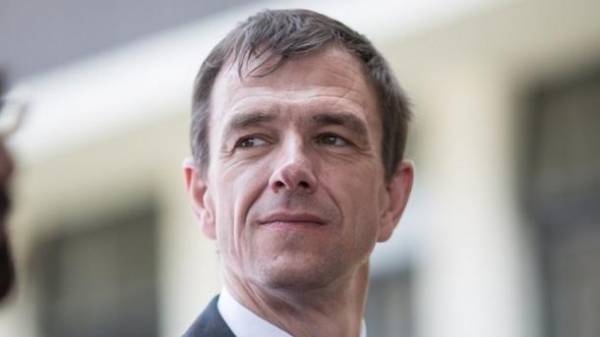 The conflict in Eastern Ukraine will not be solved without painful political decisions on both sides. This was stated on Wednesday by the official representative of the German foreign Ministry Martin Schaefer, UKRINFORM reported.
"We believe that the parties to the conflict must be political will, it also involves painful political decisions on both sides to implement the Minsk agreements", – said the diplomat.
Speaking about the agreements, Schafer promised that Germany and France will continue to do everything possible in order to bring them to life, there is hope, until one of the parties (Ukraine or Russia) will not be released from these agreements, only then would not make sense to hold on to this document.
However, he added that the signatories parties of the Normandy format, particularly Germany and France, will welcome any suggestions that can lead to a solution to the conflict, adding that "a good idea is at Washington, Warsaw".
As for a possible meeting of foreign Ministers of "Norman Quartet", Schaefer said that they always help to reduce the escalation. However, they are needed only when there is availability. Meeting last month in Munich brought no relief, representatives of Moscow and Kiev "has not made serious enough efforts".
He also drew attention to the coincidence in time of the beginning of the siege and the response of the separatists in the form of "privatization" of Ukrainian enterprises with the visit of the foreign Minister of Germany Sigmar Gabriel in Moscow last week.
Government spokesman Steffen Seiber for its part stressed that Berlin pays special attention to the humanitarian situation in the conflict zone and thinking about how to improve the situation of people there. "The humanitarian situation of the people in the Donbass dramatically worsened after Pro-Russian separatists with Russian assistance has begun to destabilize this part of Ukraine led to the conflict," he said.
Earlier the Minister of foreign Affairs of Poland Witold Waszczykowski said that the Normandy and Minsk formats has led to the establishment of peace in Ukraine, we need a change of format. "The Normandy format and Minsk format have led to the deterrence of large-scale Russian offensive, but not to a lasting peace in Ukraine," he said.
Comments
comments