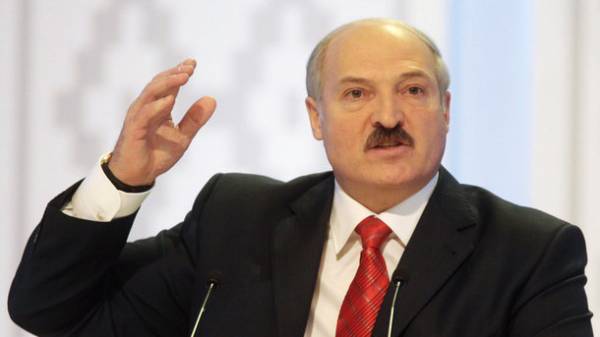 Minsk is a supporter of a United Europe and offers EU cooperation. This was stated by President of Belarus Alexander Lukashenko at the meeting with the Minister of foreign Affairs of Belgium Didier Reynders.
"I recently totally in favor of saving the European Union", – he said. "I – for a multipolar world, and the EU is just a powerful pole along with China, the US, the EU is a powerful support for the planet," – said Lukashenko. "If she disappears, it's going to be trouble," he said.
In this context, the Belarusian leader acknowledged that "not accept" the nationalist movement in the EU and talk of a possible exit of individual States from the community. "Whatever it takes, the European Union is necessary to save," – he said, adding that this position is consistent with his personal convictions and the public interest. "The more towers, the more stable the system, so I am a supporter of the EU," – said Lukashenko.
Previously, Alexander Lukashenko said that the Belarusian citizens will have the opportunity to Express their opinions in the designated areas, but the government will not allow destabilization of the situation as it was in Ukraine.
"Maidan in Belarus", – said the Belarusian President.
Comments
comments