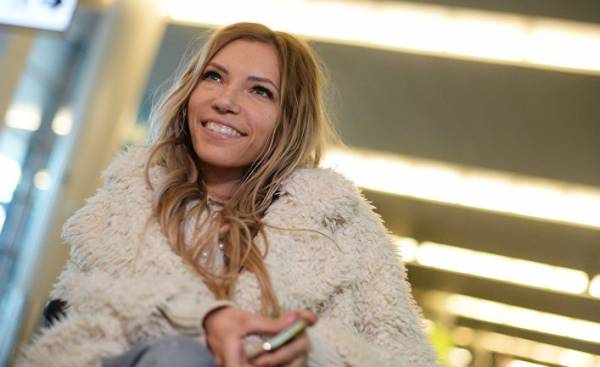 "Who in our days know the word "comprachicos"? Who understood his meaning?" — so wrote Victor Hugo in the nineteenth century in the novel "the Man who laughs". This novel, which was extremely popular at the time, was devoted to the victim of the Providence of the comprachicos. The main character, Gwynplaine, a child fell into the hands of these fanatics, who cut his mouth so that eternal smile lived on his face.
In Spanish "comprachicos" (comprachicos) literally means "fence children". In the old days it was fairly common underground business, brings a good income. Hugo wrote about it: "the Comprachicos were a extraordinary and vile community of vagrants. The comprachicos traded in children. They bought and sold children. But not kidnapped them. Stealing children is another fishery. What did they do with these children? They made them freaks. For what? For the fun of it". Sold mostly children or poor parents, or slave owners. Mutilated children, then for life has been a fun audience. In modern times this craft disappeared, preserved only in the poorest countries — for example, in India.
Now we have to explain why suddenly remembered the comprachicos. And I remembered they are in connection with much discussion now of the situation — a decision to send Julia Samoylova, 27-year-old kolyasochny from Ukhta, in Kiev at the Eurovision song contest.
Along the way, we recall that Eurovision — the contest actually is not much of a important and never was. This is a song contest among member countries of the European broadcasting Union, European Broadcasting Union (—EBU). There in 1956, inheriting the famous Italian festival in San Remo. Russia first participated in Eurovision in 1994 and until 2003, above the 11-th place, did not get. Even Alla Pugacheva with her song "Diva" in 1997 was awarded to only 15-th place. In 2003, a breakthrough was made by the group "Tatu" took third place, and since then, the Eurovision song contest, which earlier in Russia did not know, with the filing of television and other media began furiously to spin: there is another platform to improve Russia's image as a refuge of talent. Since then, Russia from year to year is confidently pretends that the Eurovision song contest is the biggest contest for his contestant now decided to be sick all kagalom live with Patriotic rites. Like almost everything it touches Russia, becomes the object of her policy and the Eurovision song contest has become one of these objects, especially since Europe has announced us sanctions.
Last year at the Eurovision song contest was won by the Ukrainian, rather Crimean Tatar singer Jamala, sung a song "1944" about the deportation of Crimean Tatars. Russian competitor Sergey Lazarev won the second place in Russia, of course, was seen as a political attack. Especially that at that time changed the rules of the award, and the change has been just not helping Lazarus. This year, Russia agreed to give Ukraine, as she seems an adequate response. And here we return to the almost forgotten comprachicos.
Girl Julia has become a pastime for the Russian comprachicos from politics. Neither her talent nor her illness, by the way, progressive — or its future absolutely nothing for those it sends to Kiev for the Eurovision. It, and physically mutilated, shamelessly trade on the world's fair, exposing the girl as an exhibit. Yes, I know — politics is not done by hands in white gloves (and by the way, why not?), but hands not necessarily before every political action of dipping in a VAT of sewage. The decision to send Julia to Kiev was clearly made after this ritual immersion of the hands. Because this decision is nothing like once again trying to hide behind the weak. Of course, after the adoption of the "law of Dima Yakovlev" our politicians themselves do not beat, then they are just a crowd of poor children covered — but in the case of Julia "the policy of the comprachicos" received "worthy" sequel.
Why send her — it is clear: Ukraine needs to be humiliated in the eyes of the world and the people of Russia. For this purpose all means are good, and to send to the slaughter "a disabled person" — for us here at piece of cake. Really — surely we have a case to have feelings, if it is deployed on the border as a violator of Ukrainian laws? Last year she performed in the Crimea, not having driven there through Ukraine without permission of Ukrainian authorities. The Russian authorities only that it should be to provoke Ukraine to sudden movements. But if and let — who will save Yulia from provocations in the country as representative of the aggressor? Fools and provocateurs everywhere. But then again — who cares what happens to a girl if our provocation works, if it will be possible for the whole world to brand Ukraine as a hard-hearted state, insensitive to the problems of the disabled. Meanwhile in the Moscow metro only 2.5% of the inputs and outputs are available for wheelchair users, stations with such trails, 14 of the more than two hundred. 13% of the transitions in the subway are equipped with ramps. But it is, by the way.
While Yulia's "benefactors" is absolutely correct, unfortunately, rely on the mass stereotypical reaction from our side of the border — they say, look, we are not afraid to send people with disabilities on international competitions, where they will fight alongside everyone else. Our roads are open to everyone — whether you're in a wheelchair, at least for Bentley. However, recently someone wanted in Kiev on the tank to enter, but it has not yet grown together.
Let's call a spade a spade: the singer-kolyasochnika became the object of discrimination by the state, no matter how puffed up to tell us otherwise. Julia chose an ornate façade, behind which there is a million problems of Russian people with disabilities — from physical impossibility to go out to the readiness of society to perceive them as equal members of society.
Using Julia's infirmity, she jerked around and sent to the country against which her homeland is at war. Don't bother with the platitudes like "it is stronger all of us will": it is not stronger, it is a seriously ill man, though with willpower.
Immorality has long been a companion of our policy, which habitually continues to taptivate on the weak, releasing them forward and hiding behind them, quietly collecting meanwhile dividends.
Comprachicos envy you from their graves.
Comments
comments