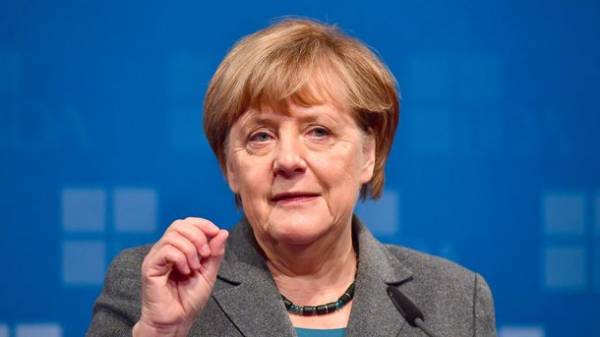 German Chancellor Angela Merkel believes that the G20 summit could act as a mediator between Russian President Vladimir Putin and us leader Donald trump. This Merkel said on arrival in Hamburg at a meeting of the "group of twenty", writes Deutsche Welle.
The head of government of Germany explained that its role is "not to be a mediator and to contribute" to settling the situation.
The German Chancellor expressed hope that the dialogue on the sidelines of the Hamburg summit might allow us to move forward in resolving the Syrian conflict.
In addition, she said, will attempt for rapprochement between Kiev and Moscow. Saturday, July 8, on the sidelines of the G20 likely to meet French President Emmanuel Macron, the President of Russia Vladimir Putin and Angela Merkel truncated in the "channel format".
The Chancellor scheduled a 45-minute interview with trump in one of the local hotels before the official start of the summit. In addition, Merkel believes that the G20 will be difficult discussions on climate change.
"We are still at the stage of negotiations," she said.
In early June, trump announced the release of the Paris climate agreement, considering it disadvantageous for the United States. He also said he intends to work on new agreements in this sphere.
Comments
comments