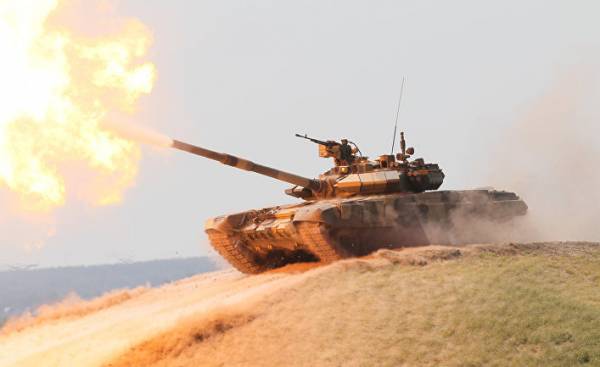 The General Director of the Russian company "rosteh" Sergey Chemezov has declared that Saudi Arabia is interested in the question of acquisition of Russian tank T-90MS, as well as light weapons, artillery and helicopters.
In a statement dated March 14, Chemezov explained that Saudi Arabia and Kuwait interested in these products at the international exhibition of arms IDEX-2017, which was held last month in Abu Dhabi.
He confirmed the readiness of the Russian side to negotiate on the supply of weapons and said they are preparing to sign more contracts in the near future.
He also stressed that Russia does not intend at this time to export the latest model of the tank "Armata".
Earlier, the Minister of industry and trade Denis Manturov said that already concluded a major transaction for the sale of modern tanks T-90MS with a middle Eastern country.
On the sidelines of the exhibition IDEX-2017 he said that the first contract for the supply of tanks was signed in December last year. A new contract for the supply of next batch will be signed in the near future.
In the last two years these tank models were tested in several middle Eastern countries, including Kuwait.
The Minister confirmed the fact of negotiations with Saudi Arabia on delivery of the aircraft and weapons for the army.
In September last year, the Russian company Uralvagonzavod has announced the success of the tests of the T-90MS, which is an improved model of T-90. Modification was made to this product was in demand in the middle East and in some Latin American countries.
Comments
comments