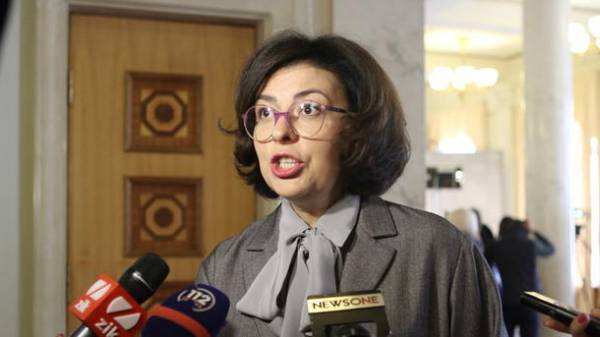 Faction "national front" plans to impeach the Vice-speaker of the Verkhovna Rada Oksana Syroid and to initiate its resignation. This was announced by MP Andriy Teteruk reporters.
"Behavior is shameful, and in Parliament we will consider the question on its resignation. We will Express her distrust," – said Teteruk.
According to him, prematurely closing the meeting, Syroid covers illegal activities of some MPs, in particular Volodymyr parasiuk, at a checkpoint in Slavyansk.
Also MP Serhiy Berezenko has said that the faction of the PPO is to support the proposal Syroid resignation from the post of Deputy speaker of Parliament and the lifting of parliamentary immunity parasiuk.
"The decision should be taken by the regulation Committee on the actions of Oksana Syroid. If the decision is positive, we (the fraction of the PPO. – Ed.) his support, and my personal position is to support this decision," said Berezenko.
In addition, according to him, the faction will initiate in Parliament a serious discussion about the behavior of the MP parasiuk.
He noted that if the halls of Parliament will be submitted the question of the abolition of parliamentary immunity parasiuk, he will receive support.
As is known, the Verkhovna Rada of Ukraine was unable to work today. After a half-hour break announced earlier, the meeting began with a presentation of the people's Deputy from "popular front" Yuri Birch.
In Parliament he strongly criticized one of the deputies, who the night before got in a fight in the area of Slavyansk and Kramatorsk, beating police officers.
After the speech, Birch, Vice-speaker of the Verkhovna Rada Oksana Syroid suddenly announced morning session of the Parliament.
Comments
comments