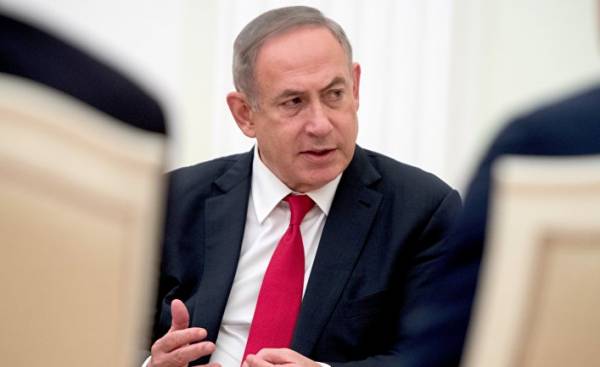 The current official visit of the head of the Israeli government in Russia — the fourth in the last year and a half. Last June during the celebration of the 25th anniversary of diplomatic relations between Russia and Israel, Putin and Netanyahu showed an idyllic relationship, exchanging jokes at the Bolshoi theatre. On the way home on the plane, even Netanyahu told reporters that "we have transformed Russia from an enemy into a friend."
Today, the June Declaration of the Israeli Prime Minister is facing a serious challenge, said Alex Nirenberg. This gives his current visit to Moscow a special drama. Sometimes it seems that in the last fifteen years, both sides tried hard to ignore the enormous differences related to the Syrian issue. However, continue to avoid the topic impossible. Expected crucial decisions that can have a huge impact on the rather delicate and fragile the relationship between Moscow and Jerusalem.
The main problem is that Russia cooperates with Iran and Hezbollah in the war against the "Islamic state" (banned in Russia organization — approx. ed.) in Syria and supports an extensive trade relations with Tehran. Including in the military sphere. Meanwhile, Israel considers Iran a major threat to its security. He is not ready to accept the fact that Islamic state and Hezbollah, with the help of Russia, are trying to gain a foothold in the Syrian part of the Golan plateau, near the Northern borders of the Jewish state. It should be noted that Russian military officials and representatives of the military-industrial complex insist on rapprochement with Iran — even if it leads to a cooling of relations with Israel.
We are talking about practical considerations: Iran can sign billion dollar deals in the defense sector. At the same time, from the point of view of the Russian military, Israel was and remains nothing more than an American satellite, which is anyway impossible to implement serious business projects in the military sphere. Last year, Russian media reported extensively on the multi-billion conclusion of the agreement on military aid between the U.S. and Israel, emphasizing that the way America binds Israel to its strategic interests.
And in Israel, and in Russia, many are asking the question: what is the true nature of Russian-Israeli relations? Whether the partners have common strategic interests, as it is officially declare by both parties. Or, these countries were and are fierce opponents, as it did in the Soviet period after the six day war in 1967?
Comments
comments