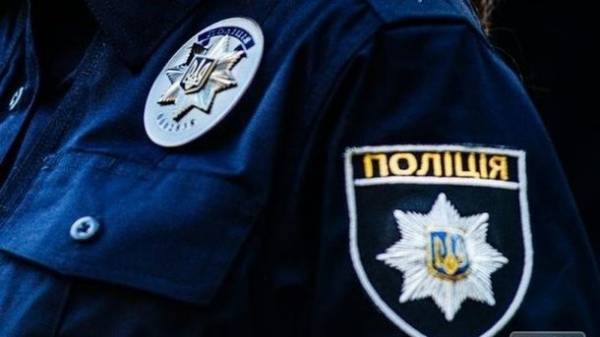 Some of those arrested in Monday blockade of trade with the occupied territories have already given explanations, and released with the rest of the police plan to work in the night, reported in the Department of communication of the police of the Donetsk region.
"Verification of the citizens, who were taken to Tureckogo police station Krivoi Torets continues. After checking, questioning and medical examination already released 20 of the blockade", is spoken in the message published on the website of the head of the communication Department of the Main Directorate of Ukraine in Donetsk region Natalia Shiman in the night from Monday to Tuesday.
Law enforcement officials stressed that only 43 people 5 – previous convictions, and 10 reported that they participated in the antiterrorist operation, but has not yet provided supporting documents. Only 4 were the owners of the registered weapon.
In addition, one of the detainees – a resident of Zhytomyr region, previously convicted for murder. Spent in places of imprisonment of 9 years, was released in 2013. The detainee told that he and several people brought in Donetsk region centrally. In their place provided money and promised to pay for three weeks of duty in "the redoubt".
"Offered 400 hryvnia per day – says the man. He also explains that he saw arms from the participants of the blockade," wrote Schiemann.
Checking continues. In the police report that will work at night to go home rather to people who are not involved in the offenses.
Earlier in luck, dozens of men seized the regional state administration to demand the release of detainees bloodchief.
Earlier it was reported that security Service specialists of Ukraine detained in the area of antiterrorist operations 43 people with guns.
At the headquarters of the blockade of Donbass, said on the dispersal of the redoubt in crooked End by the SBU and CORD.
In the SBU said that the conduct kontrdiversionnoy events in the ATO zone.
It became known later that detainees in the Donbas people questioned in the district police.
We will remind, on Donbass lasts the blockade of the coal, with the active participation of several people's deputies of Ukraine. Upon blocking of railway lines in the Luhansk oblast Prosecutor's office opened criminal proceedings.
In turn the Prime Minister-the Minister Vladimir Groysman declared that will not allow the embargo to organize the fight against the Ukrainian people. The Prime Minister reminded that two weeks ago people risked their lives to restore the operation of enterprises in the town.
The website "Today" to find out the threat is a blockade of Donbass. According to experts, the consequences could be disastrous.
Comments
comments