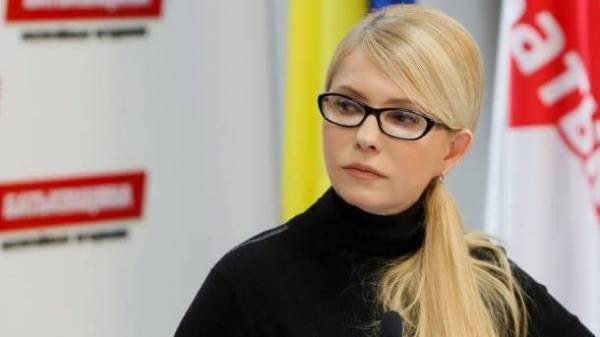 The leader of "Batkivshchyna", Yulia Tymoshenko said that she and her family lack the means specified in the Declaration, and she lives nonpoor. She stated this in an interview with TSN.
To a journalist's question whether the lack of Tymoshenko and her family for 200 thousand dollars a year from her husband living abroad, she replied: "actually, see, very, very controversia the situation, when after filling me e-Declaration, began to disperse the myth that she is poor and has nothing. It is not so! Because collectively in the Declaration of 13 million. This is a very large amount of money in order to live normally and provide for his family in Ukraine."
According to her, earlier, ex-President of Ukraine Viktor Yushchenko and other people called her a "tramp", considering the small by the standards of Tymoshenko as specified in the Declaration.
"And when they say "look she's homeless". For the first time that said said. Well, presidents are so concern to me. So: I'm not homeless", – said Tymoshenko.
We will remind, according to the submitted Declaration for the 2015 year, her income consisted of wages and funds for parliamentary activities – 156 thousand UAH. The income of the spouse, mostly foreign, amounted to 3.3 million. Monetary assets Tymoshenko in the Bank and cash amount to 804 thousand. My husband of almost 3 million UAH in the Bank, as well as 270 thousand dollars, 163 thousand Euro 360 thousand UAH in cash.
Comments
comments