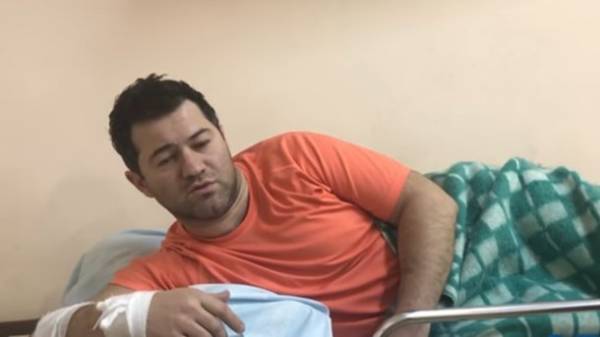 Clinical-expert Commission of the Ministry of health of Ukraine of the beginning of the field session at the clinical hospital of the State administration "Theophany" for the purpose of verification of the diagnoses removed from office the head of the State fiscal service Novel Nasirova. About it reports a press-service of the Ministry in Facebook.
"National Agency for the fight against corruption Ukraine has appealed to the Ministry of health to conduct a clinical expert in the assessment of the installed Novel Nasirova diagnoses and the results provided him with medical assistance", – stated in the message.
As noted, the clinical-expert assessment of quality of provided medical care and maintenance is carried out in case of death of the patients, differences in the established diagnoses, noncompliance with health care standards of medical care and medical care, local clinical protocols, tables of material and technical equipment, but also in cases involving complaints of the applicants and/or persons representing the interests of the applicant.
We will remind, today the Appellate court of Kiev left without changes the decision of Solomenskiy district court regarding the measure suspended the head of the SFS Novel Nasirova. A court order for arrest of the official for 60 days with possibility of bail in the amount of 100 million UAH remains in force.
We will remind, the Solomensky district court of Kiev on the night of March 7, adopted the decision on the appointment Nasirova of a measure of restraint in form of arrest for 60 days with possibility of bail in the amount of 100 million UAH. Note that the Prosecutor demanded bail in the amount of 2 billion UAH. Thus, the court reduced the amount of the Deposit 20 times.
Roman Nasirov is suspected of abuse of office and embezzlement of public funds in the amount of over UAH 2 bn. The consequence considers that Nasirov, acting in the interests of the Deputy Onishchenko, the "gas business" were arbitrarily granted a number of enterprises the possibility of tax liabilities in installments.
On 3 March the Cabinet Nasirova was removed from the post of Chairman of the SFS, with responsibilities for the head office to the acting Deputy head of the GFS Miroslav Sold.
As you know, March 2, Novel Nasirova handed suspicion. During this time he became ill. According to lawyers, the suspicion was given, when the President of the SFS was already unconscious, which is illegal.
Comments
comments