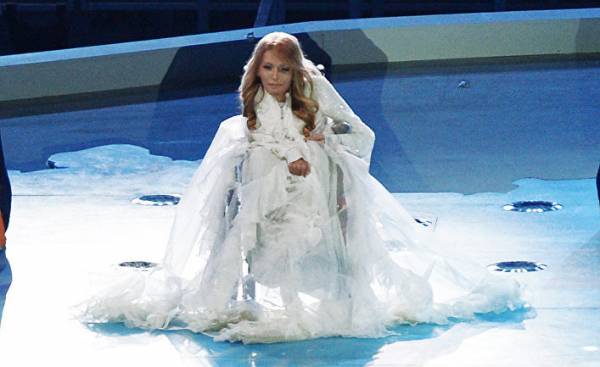 Social networks responded to the representative of the Russian Federation at the "Eurovision-2017" in Kiev, which was Julia Samoilova — a girl with a disability.
Reaction to the choice of Russia appeared on the social network Facebook.
Journalist muzhdabaev stressed that Samoilov sending to the international competition in Ukraine, Russia showed that it, as a country-killer, covers its essence a tear of the child.
"Vile fierce angry country-killer, whose real character — the man on the tank, chose to imagine myself as a girl in a wheelchair. Murderers always hide their substance tear of the child. Everything that they do, a normal person can only be sick", — he wrote on his Facebook page.
Producer Allen Brain, also supported the position Murzabaeva.
"I fully support the view of the eider, against a representative of Rashi. They are able to shoot from the "Grad", which are located in residential quarters, schools, hospitals and kindergartens. This is the usual cynicism, especially after their recent saskura for a moment of glory against the guy who was struck by the aesthetic tastes of their "elite" absence of feet," she wrote.
Other social network users also actively commented on a post Murzabaeva.
"Where Kobzon?! As promised Kobzon!" — wrote said Ismagilov.
"I propose to be met and accompanied by our boys, who were injured in the war, and to all the channels of this meeting showed," said Eugene Strebin.
"They have a sick fantasy. Complements the twisted logic, the lack of shame and conscience, and perfectly compensates for the lack of intelligence," wrote Peter Krestinin.
"All-Putin: "We will be behind women and children"… and now the girl with disabilities…*Ki!" — added Eugene Forest.
"Decided to beat on pity and to suppress the protests in a wheelchair. As always, use as a cover for the weakest," said Natasha Gomelski.
"This girl shamelessly acted in Kerch in 2015 and felt fine. All planned. If we do not let her into the country (which, in principle, should happen), I will say that the Nazis did not let the disabled. The stench will be all over the world. One thing: the strategists of Raska — respect", — said Viktor Tretyak.
As reported by "Observer", previously a number of famous artists of the Russian Federation called for a boycott of the song contest in Ukraine and to Kiev to send a representative.
Comments
comments