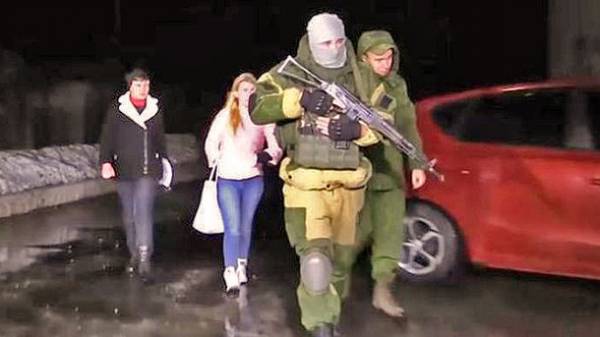 A former prisoner of the Kremlin Ukrainian Gennady Afanasyev commented on the trip the people's Deputy of Hope Savchenko in the occupied Donetsk and possible replacement of Moscow, the leader of the militants Alexander Zakharchenko.
"I don't know whether it is standard practice that the Ukrainian prisoners of war who are in captivity of terrorist organizations "LDNR", issued form the Ukrainian national team, when at the same time these terrorists cut off a hand if they have the coat of Arms of Ukraine… On this question can give the answer is probably only those who have personally been in the basement of the separatists and occupiers. As reported by special correspondents – civilian population living in occupied territory, has a huge distrust of the "leader" of the Donetsk terrorists Zakharchenko. Increasingly, the rumors that soon this person will be changed on the person who will be more trust on both sides, including Ukraine. Do not be surprised if the new "leader" of terrorists of "DNR" will be the Hope Savchenko, according to all statements, ideas and actions – it has already passed all the interviews first in Moscow and then in "LDNR," wrote Afanasyev on his Facebook page.
As reported earlier that Savchenko and head of the center for the release of prisoners "Officer corps" Vladimir Ruban arrived in the occupied Donetsk, and then visited the colony in Makeyevka, where the Ukrainian prisoners.
Comments
comments