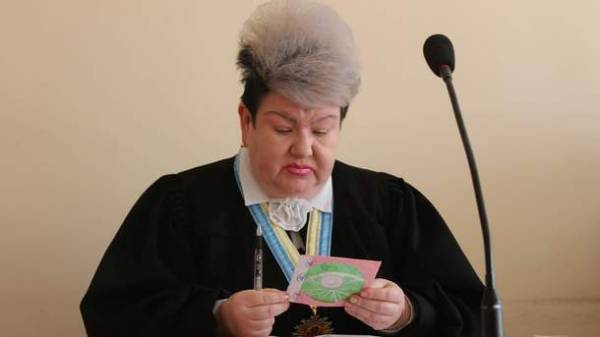 The image of the district judge of the Rivne region Alla Pandora users really liked the social network. Hairstyle women compared with the sea witch Ursula from the movie "the little Mermaid" and the makeup – in the style of Kiss.
@MishaKrupin pic.twitter.com/D01UK3f0WN
— Dasha Daphne (@taumos) 12. März 2017
Expectation and reality pic.twitter.com/alPqoNe9mC
— Mikhail Golub (@golub) 12. März 2017
@RUColonel Alla bandura's her name, looks like a long-time fan of the group Kiss… pic.twitter.com/dzEi77X1hi
Resident from Berlin (@bWqiqx5aLZwt4UD) 12. März 2017
All quilted jackets and Colorado awaiting trial, where they will be judged by the judge of the Rivne region Alla bandura. pic.twitter.com/rkmuP7Zaaz
— Voice of Mordor (@spacelordrock) 12. März 2017
Recall that users love to discuss women's hairstyles. So, last year, the real sensation produced a change of style of the leader of "Batkivshchyna" Yulia Tymoshenko.
Comments
comments