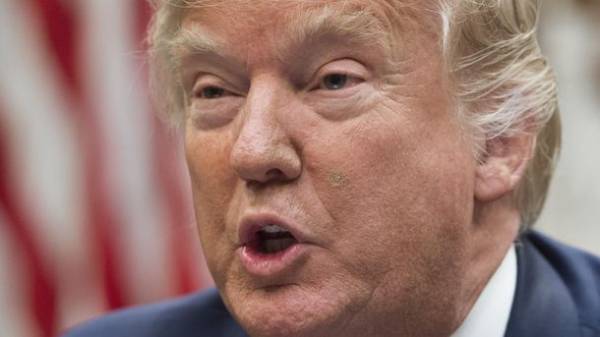 The President of the United States of America Donald trump during a meeting with German Chancellor Angela Merkel, which will take place next week, will ask for advice on how to deal with Russian President Vladimir Putin.
About it reports Reuters, citing American officials.
The leaders of both countries will meet on Tuesday, March 14, at the White House for talks and joint press conference in the framework of their first meeting face to face after trump 20 Jan officially became President.
The publication notes that in recent months relations between the two countries was accompanied by sharp disagreements.
Three high-ranking administration officials trump announced that the meeting is expected to discuss the level of expenditures by Germany on the defense in the framework of the North Atlantic Treaty Organization (NATO), the conflict in Ukraine, the situation with the Syrian refugees, the European Union and many other issues.
During the presidential election campaign in 2016, trump is constantly criticized Merkel for her policy of "open doors" to refugees. In contrast to the position of Chancellor of Germany, he promised the introduction of more strict control in the United States in case of a victory on elections. In turn, Merkel has been a leading critic of efforts by trump about trying to temporarily prohibit travelers from seven Muslim countries to visit the United States. Since this list of countries was narrowed to six.
"My expectation is that they will have a very positive, cordial meeting," said one of the officials, who spoke on condition of anonymity.
Trump has long expressed a desire to have a more warm relationship with Russia, but some officials from his entourage skeptical about it.
"The President will be very interested to hear the Chancellor's views about her experience with Putin," – said another official.
As reported, trump will also ask for advice from Merkel as to what role the United States can play of current diplomatic efforts to resolve the conflict in the East of Ukraine.
Comments
comments