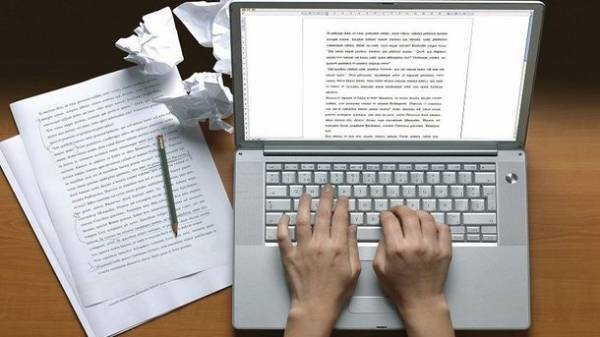 The Ministry of education and science of Ukraine has simplified the requirements for the list of sources used in the thesis, normalized the use of language when writing and added to the structure of the thesis abstract.
As reported the UNIAN in a press-service of the Ministry, these changes provided by the order of the Department dated January 12, 2017 No. 40 (registered in the Ministry of justice on 3 February 2017 No. 155/30023). The order comes into force on 10 March 2017.
"Despite the new demands, to alter the already written work is not required – innovations do not apply to theses submitted to the specialized academic councils until the entry into force of the order of the Ministry of education and science of Ukraine from January 12, 2017 No. 40," – said in the message.
It is noted that the annotation is a new structural element of the thesis. It is expected that over time it will completely replace the existing abstract. "After the introduction of rules that the text of the thesis should be published on the Internet (and later in the National repository of academic texts), the need to write an abstract almost disappeared. However, to read the synopsis of the thesis, a "digest" of work still needed. His role and play annotation", – said the Director of the Department certification of personnel of higher qualification and licensing Andrei Shevtsov.
He said that now, in the transition period, according to the CMU resolution dated July 24, 2013 № 567 "On approval of the procedure of awarding scientific degrees", the abstracts remain. Finally, the abstract will disappear when they adopted new rules for awarding scientific degrees that should develop a National Agency for quality assurance in higher education (NACVA) to specauto that will be created Autonomous academic institutions and accredited NAOKO.
Under the new rules, the preparation of the thesis must be in the state language and at the request of the applicant in English or another language associated with the subject of the study. It is required to represent the transfer of work to the dissertation Council. The abstract will be submitted to the state and English languages and a third language associated with the subject of the study.
The Ministry said that it is easier become design requirements a list of sources used in the thesis. In particular, you can choose to use a national standard of Ukraine "Information and documentation. Bibliographic reference. General provisions and rules. GATS 8302:2015" or one of the styles assigned to the recommended list of styles list of scientific publications that are commonly used in the international practice of design research papers.
Comments
comments