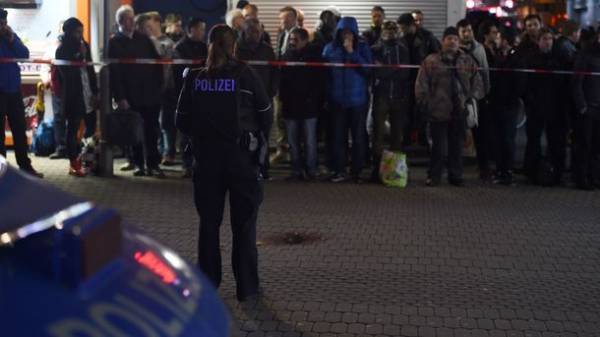 In düsseldorf, Germany from passers-by was attacked by a man with a machete, reports TASS. One person seriously injured, but his life is out of danger. Himself the assailant fled.
However, RIA Novosti reported that the two victims are the citizens of Italy.
"The attack in düsseldorf slightly injured two Italian women. This is the aunt with the niece of Bergamo", — quotes the edition of La Repubblica the words of the Italian Consul in Cologne Emilio Lolly.
Earlier it was reported that an unknown man attacked people with an axe at the train station in düsseldorf. Injured seven people, three of them seriously injured.
The assailant tried to escape and jumped from the bridge. He was seriously injured and is now in hospital under police surveillance.
In Germany in the last time often occurring attacks, which kill people. Part of it's attacks are attacks of the Islamists and arrived in the country of migrants. The increase in the number of such incidents has led not only to increased security measures, but creating activists online maps of the country, where reported crime is suspected migrants.
The last terrorist attack in Germany occurred on 19 December 2016. In the evening, the driver drove a truck into a crowd at a Christmas market in Central Berlin. People gathered at memorial Church near the kurfürstendamm shopping street. Responsibility for the attack took on itself the "Islamic state". 12 people were killed, another 48 injured.
Comments
comments