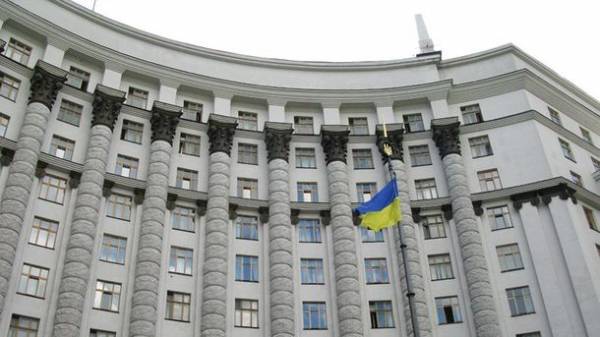 The Cabinet of Ministers of Ukraine at a closed meeting, on 6 March decided to capitalize the state-owned Oschadbank and Ukreximbank (Kyiv), respectively 5 billion 400,96 million and UAH 3 billion 700,001 million UAH through the issuance of bonds of internal state loan (government bonds) and exchange them for shares of a new issue.
"This decision will ensure further stable functioning and development of state banks, which is key to the protection of the rights of its depositors and other creditors of the Bank", – reported in the explanatory note on the government website on Thursday.
According to published information, these solutions furnished by decisions No. 122 and No. 123.
As a result of this, the second this year of capitalization the authorized capital of Oschadbank should reach 43 billion 722,72 million UAH, and Ukreximbank 38 billion 730,042 million.
For the capital increase will be issued t-bills with a maturity of up to 15 years with a rate of return of 9% per annum.
As reported, on February 1 this year, the government has already taken a decision on capital increase Oschadbank and Ukreximbank, respectively 3,465 billion and 3,022 billion, but then in this scheme were involved in the 10-year t-bills with the indexed value (pegged to the dollar) and the rate of 6% per annum.
In the result the authorized capital of Oschadbank would increase to 38 billion 217,6 million, Ukreximbank – to 34 billion 30,041 million.
"These proposals we received from the National Bank. A meeting was held of the Expert-analytical Council (for state participation in the authorized capital of banks – if), which gave recommendations on the amount of recapitalization," presented toga this question, Finance Minister Oleksandr danylyuk. He said that the need for additional capitalization and its size in 2017 based on the results of the diagnostic examination of state banks for the year 2015, approved by the national Bank in October 2015.
The Minister of internal Affairs Arsen Avakov criticized such proposals of the NBU. In his opinion, the national Bank, not the Ministry of Finance must submit such projects to the Cabinet and to justify the need for additional capitalization.
At the same time, A. Danilyuk said that the Expert-analytical group examination confirmed the necessity of capitalization in these sizes. He was supported by first Vice Prime Minister – Minister of economic development and trade Stepan Kubiv.
A year ago, the previous government also increased the statutory capital of Oschadbank and Ukreximbank for this scheme respectively 4,956 billion and 9,319 billion.
According to the national Bank, the total cost of the recapitalization of state-owned banks during 2008 – the first quarter of 2016 was 88.5 billion ($8.7 billion at the historic exchange rate). In addition, accrued interest expenses for servicing government bonds, due to which there was a capitalization of the state banks reached 37 billion as at the end of March 2016.
Comments
comments