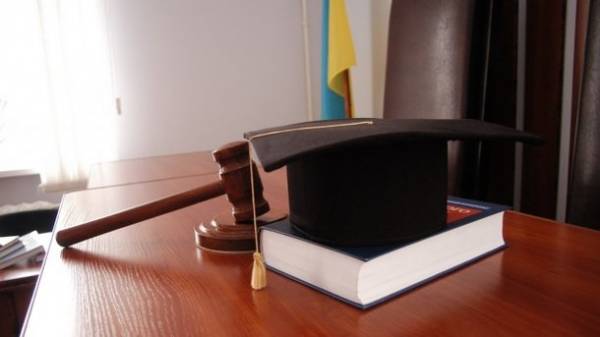 Today 200 of the Ukrainian courts were working less than 50% of judges in an interview ZN.UA said the Chairman vkks Sergiy Koziakov.
According to him, from June to end of September last year from the judiciary resigned 1,600 people, which in the history of Ukraine previously never had.
As the head of the Commission, many are tired of the constant psychological pressure and accusations. Many took the decision to resign after the June decision of the constitutional court, which returned the benefits and guarantees upon resignation at own will. At the same time, many frightened qualification evaluation, launched the Vienna Convention. According to Kosyakova, a lot of judges just did not want to disclose their property status.
"Among those who left, there were many professionals, decent people. Now about 200 ships in less than 50% of the judges. The same arithmetic in the appellate courts. There are dozens of ships where a maximum of two judges. There are places where the courts are not functioning due to the lack of judges as such. In the resort Yaremche, for example. In these areas the state does not fulfill the constitutional function of administering justice. Deteriorating quality of judicial decisions, lengthened periods for consideration of cases", – he stressed.
According to the head of vkks, today, about the cleansing of the judiciary almost nobody talks about because the judiciary was reduced by a third.
"But with the modernization of the judiciary will be much more difficult. To prepare, the judges will take 22-24 months," he concluded.
Comments
comments