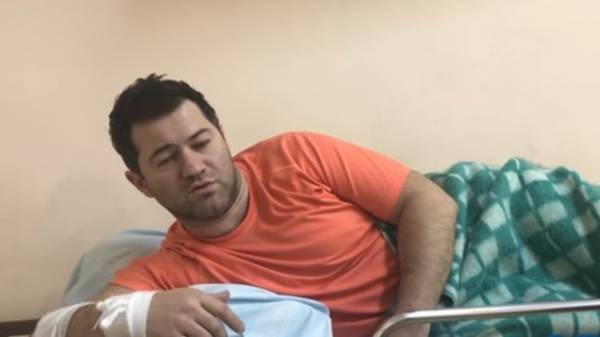 Solomenskiy district court of Kyiv rejected the petition of protection suspended SFS head of the Roman Nasirov for disqualification of the investigative judge Alexander Bobrivnyk. The corresponding decision was made by judge Elena Bukina. Thus, the judge Bobrovnik will continue to consider the petition of the prosecution on remand Nasirova.
Recall that a Special anti-corruption Prosecutor asks for suspended head GFS a Deposit of two billion hryvnia as alternatives to detention.
According to the Prosecutor Andrey Perov, in the intervals between meetings Nasirov is free, and his movements are not restricted.
The Roman Nasirov believes the accusations are unfounded. He stated from the courtroom the TV channel NewsOne.
"I believe that the accusation is not justified. For him there is no legal basis," he said.
Moreover, Nasirov believes the size of the pledge, which asks the prosecution, is absurd. He said that he intends to defend himself and to give explanations in court. At the same time, the head of the SFS is confident that the entire case against him is falling apart.
We will remind, on March 2, Novel Nasirova handed suspicion. During this time he became ill. According to lawyers, the suspicion was given, when the President of the SFS was already unconscious, which is illegal. The law in the allotted 72 hours, the court never chose Nasirova measure.
Roman Nasirov is suspected of abuse of office and embezzlement of public funds in the amount of over UAH 2 bn. The consequence considers that Nasirov, acting in the interests of the Deputy Onishchenko, the "gas business" were arbitrarily granted a number of enterprises the possibility of tax liabilities in installments.
On 3 March the Cabinet Nasirova was removed from the post of Chairman of the SFS, with responsibilities for the head office to the acting Deputy head of the GFS Miroslav Sold.
Comments
comments