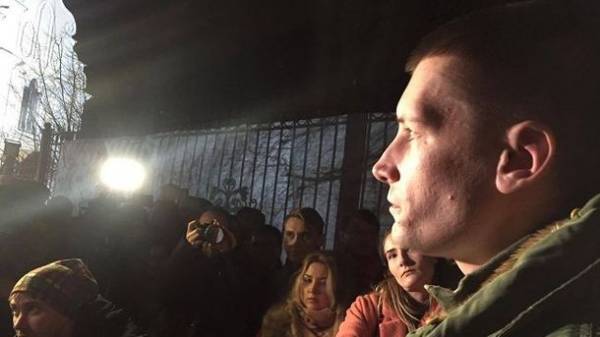 Have Specialized anti-corruption Prosecutor's office has no information about other criminal proceedings against ousted SFS head of the Roman Nasirov, for which it would be possible to declare another suspect. This was at the briefing at the building of the Solomensky district court of Kiev was declared by the Prosecutor of SAP Andrei Perov, RBC-Ukraine online reports.
"I don't know about the other proceedings by which Novel Nasirova would be declared suspicious, said Perov. – When will the 72 hours allotted by the law to arrest, I can't, have no right to restrict his movement."
The National anti-corruption Bureau (NAB) also did not confirm information of lawyers of the head of the State fiscal service of the Roman Nasirov about the alleged impending new suspicion against him, since Sunday night is the deadline of detention and a preventive measure.
In turn, the representatives of "Automaidan" blocked the exit from the building in Solomensky district court of Kyiv, where the head of the State fiscal service (GFS) Roman Nasirov. At the gate of the court, the activists set two vehicles.
Comments
comments