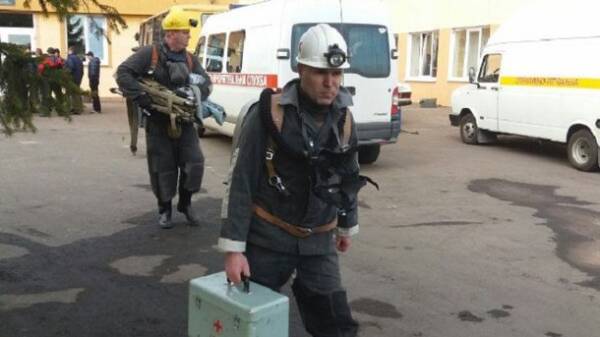 Weekend in Lviv region said goodbye to eight dead on Thursday, the miners of the mine "Stepnaya". At the same time for eight people has increased the number of victims.
"First to the hospital of Chervonohrad was hospitalized 21 people, 20 of them were transported to the burn center in Lviv. The next day the doctors asked eight people, three of them also moved to Lviv", — told "Today" the first Deputy mayor of Sochi Dmitry Balko.
According to him, at the mine suspended coal mining because restoration work (usually they can last about a week. — Ed.). "Methane gas is still pumped," said Balko.
And added that, according to him, the cause of the accident could be that the sensors installed in the mine, signaled the critical concentration of methane, "And accordingly, are not warned that you need to leave mountain production". The exact causes of the tragedy will be determined by examination and investigation.
Meanwhile, the explosion at the "Steppe" actively discussing on the mining forums. "It's not uncommon for authorities requires the implementation of the plan of coal production at any cost, even removing sensors from the system. For example, traps methane was wrapped in a robe, and they do not feel the gas concentration increases," write the miners.
Monday will be a meeting of the special governmental Commission which investigates causes of the accident. According to Prime Minister Vladimir Groisman, the families of the victims will receive on 500 thousand UAH compensation, and the families of the victims — for 75 thousand UAH.
Recall, March 2 at 12:46 in Hlukhiv village, Sokalsky district, Lviv oblast , mine No. 10 "the Steppe", JSC "lvovugol" on the horizon 550 m, 119 in the pipeline as a result of explosion there was a collapse of rock. Killed eight people.
Comments
comments