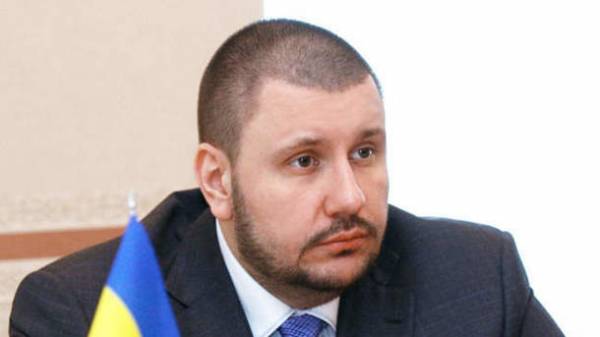 The Prosecutor's office intends soon to call the former Minister of income and fees Alexander Klimenko for carrying with him the procedural and investigative actions.
This is stated in the letter from the chief military Prosecutor Anatoly Matios in the newspaper "Vesti", Skan-a copy of which is published on his page in Facebook.
"In the near future the pre-trial investigation body will announce the official call to the suspect Klimenko A. V. the Prosecutor, with the aim of carrying with him the necessary procedural and investigative actions," – said Matios and added that the message on the call will be published in the newspaper "Uryadovy courier".
Klimenko, head of the State tax service of Ukraine in the period from November 2011 to December 2012, the Ministry of income and charges of Ukraine from December 2012 until the end of February 2014. After the revolution of dignity, he fled from Ukraine.
March 1, Goloseevskiy district court of Kyiv gave permission for the holding of a special pre-trial investigation in respect Klimenko.
As stated by Matios, Klimenko in the period April 2012 to September 2013, the composition was created and led by ex-President of Ukraine Viktor Yanukovych a criminal organization, "abusing official position, acting from mercenary motives, by implementing developed the criminal plan and the criminal scheme took possession of the means of the state budget of Ukraine for the total amount 3,166 billion by illegal compensation of VAT to the accounts of fictitious enterprises, especially large size, which were distributed between members of criminal organizations."
Comments
comments