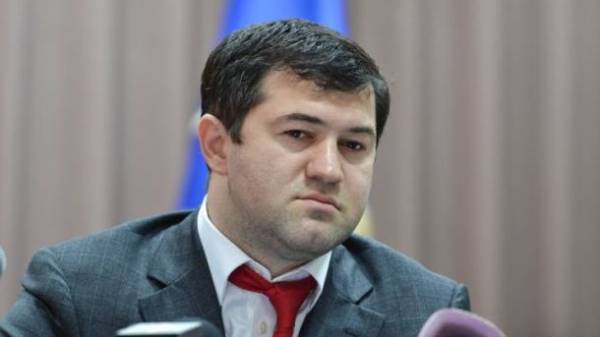 Stories with sharp deterioration of health of Ukrainian politicians before detention or in the courts is no surprise. Failed and the head of the State fiscal service Novel Nasirova, which, incidentally, has already dismissed.
As soon as the "smell of fried", the officer immediately ended up in the hospital. However, to escape justice, he could not – there he was overtaken by the officers of the National anticorruption Prosecutor's office, where the suspect handed directly to the hospital.
At the same time Nasirov allegedly suffered a myocardial infarction. However, the pragmatic Ukrainians do not believe in such a "sudden" illness officials – social networks are full of jokes and ironic remarks.
My team to save the country! pic.twitter.com/lbSbgkW4ps
— Polish street H. (@hugowow1) March 2, 2017
Lawyers Nasirov will be formed a football team.
Gray Cardinal (@slevo4kin) March 2, 2017
– Venuti Nasirova to reanimat. Seem – infarct. Hard yomu Bulo sluchaty pdosu. Ochi secret slno-slno. pic.twitter.com/ME4dn83e6e
— Peter Shuklinov (@PeterShuklinov) March 2, 2017
If vzhe we propinate myciti deadly hvorih people that brother j on the derzhavni plant?
— Petro.Oleshchuk (@Oleshchuk) March 3, 2017
The arrest Nasirova was supported by a heart attack. #Heart attack: the best friend of corruption.
— Oleksii Frantsuz (@ofrantsuz) March 3, 2017
Ukrainian intelligence identified a new disease – PDSR. After scoring the words in there can be seen a heart attack, grabbing the legs.
— fine Rechnik ATO (@rechnikato) March 3, 2017
you PDSR.
de?
– axis
– *Vera*
— it's not me (@etokotik) March 2, 2017
Ukrainian authorities opened a new disease PDSR – people immediately start to hurt,in most cases, heart problems
Gray Cardinal (@slevo4kin) March 2, 2017
We will remind, yesterday, on March 2, Nasirova was arrested in "Feofaniya". "Yes, it's true. It (Nasirov – Ed.) detained in the investigation of the "gas case", – have informed in a press-service of NABOO.
Sources close to the NAB, said that the searches which were held on Thursday in the GFS box and a Specialized anti-corruption Prosecutor's office, associated with the investigation of restructuring rent payments for gas extraction companies linked to people's Deputy Oleksandr Onishchenko.
Comments
comments