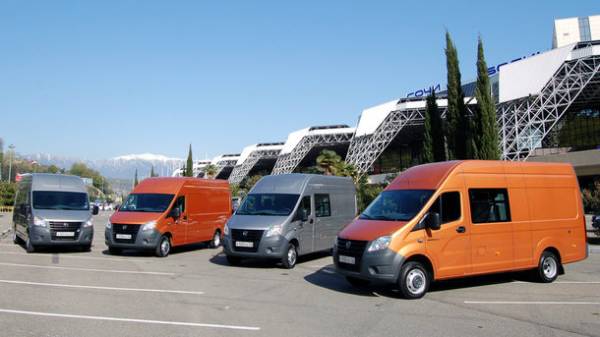 In February their buyers found 724 commercial vehicle and 168 buses, according to the Association "Ukrautoprom". In the February market of new commercial vehicles over the previous year increased by 49% and buses – by 73%.
Most often, buyers of commercial vehicles has opted for the technique of the Russian automotive company "GAZ Group". For a month in Ukraine, has acquired the 112 cars, which is 58% higher than in February 2016.
The next popular brand was the French Renault. The result – 108 cars sold, behind last year's 2 percent.
Completing the leadership trio of two automotive brand Fiat and Volkswagen, which in 85 was sales. However, if Fiat showed a negative trend to its year-ago sales fell 3%, the Volkswagen was an increase of 2.7 times.
In the bus segment of the Ukrainian automobile market the greatest sales boasted the Belarusian MAZ – 51 PCs, the company informed the registration of new MAZ trucks at the Ukrainian market was absent.
In the second place domestic brand Chieftain with a score of 35 buses sold (-10% compared to February 2016).
The third result of the Ukrainian-German venture "Electrontrans". Buses that SP received February 15 registration numbers.
Since the beginning of the year in Ukraine were registered and 1508 of sales of new commercial vehicles and 327 sales of new buses. Such results in 61% and 60%, respectively, exceeded the same period last year.
Comments
comments