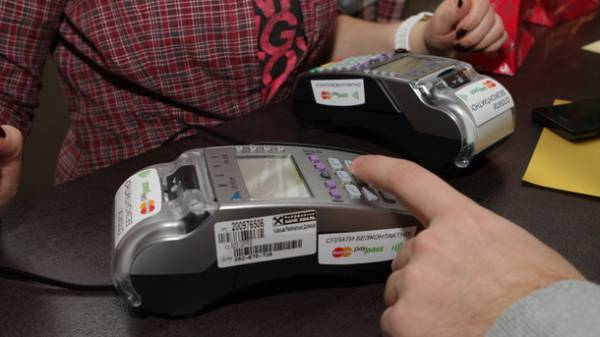 Terminals in Ukrainian shops are increasingly requesting the PIN code in the calculations by credit card. So banks are struggling with fraudulent transactions and lost cards, and retail chains are trying to avoid problems and spending time on the identification of holders of cards and signing receipts. This was told by Deputy head of the Department of electronic Commerce and payment of funds of the savings Bank Natalia wojtowicz.
"Not always done the cards are inscribed with the name of the owner – ability to ask to submit documents, to see what card is that the owner is not always available. Therefore, more and more banks are doing the confirmation via PIN code", – the expert said in the video for UBR.
Voitovich noted that if the PIN code is not entered, then a check is asked to sign, because this interest itself is a commercial enterprise: "If you do not enter a PIN and not sign, you can dispute the purchase. According to the rules of the payment system as a client you are protected and can say that I did not purchase." The expert notes that in case of problems with a purchase the money back easier if the client paid by card and not cash.
SEE ALSO
Fake Bank officers scouting the Ukrainians have secret information: TOP-3 schema
However, there is an exception: contactless payment cards.
"There are requirements that prohibit require a signature and a PIN, but it all depends on the amounts. Now it is 100 UAH for MasterCard – after this amount has already been entered PIN code. Visa card is 500 UAH," – said wojtowicz.
The specialist said that all banks issuing cards have to instruct the customers in terms of safety and rights.
Comments
comments