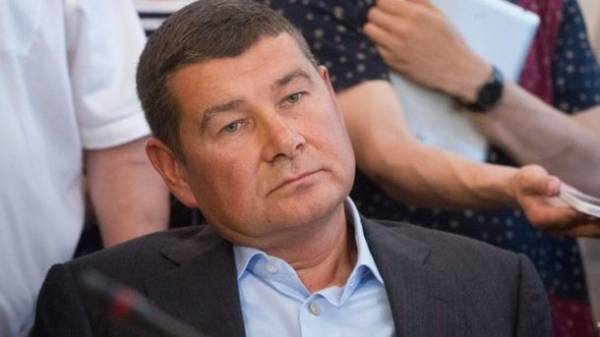 The people's Deputy Oleksandr Onishchenko, who is wanted, commented on the detention of the head of the State fiscal service of Ukraine Roman Nasirov.
It is reported Эспрессо.TV.
"This is the biggest failure that have made and will make NABOO. The investigation will prove nothing. Because of my relationship with Nasirovym there was no money. At the same time to arrest and detain a figure of such level – a blow to the NEB and the government as a whole," he said.
According to him, "this discredit one person may end up discrediting the whole anti-corruption system."
We will remind, on the eve of the NAB confirmed the arrest Nasirova in "Feofaniya" in the "gas business". "Yes, it's true. It (Nasirov – ed.) was detained in the investigation of the "gas case", – have informed in a press-service of NABOO.
Earlier it became known that employees of the National anticorruption Bureau of Ukraine and Specialized anti-corruption Prosecutor's office (SAP) conducted a series of searches in the State fiscal service.
Meanwhile, sources close to the NAB, said that the searches that are carried out on Thursday in the GFS box and a Specialized anti-corruption Prosecutor's office, associated with the investigation of restructuring rent payments for gas extraction companies linked to people's Deputy Oleksandr Onishchenko.
Earlier people's Deputy Tetiana Chornovol claimed that the orders for the installment payment were signed personally by the head of the SFS Nasirov.
He Nasirov said that it was common practice and such installments have received more than half of the participants the oil and gas market.
Recall that Onishchenko is suspected of misappropriation of funds by creating a "gas scheme". June 22, National anti-corruption Bureau and the SAP exposed the organizers of the schemes of theft of funds in the extraction and sale of natural gas in the framework of joint operation agreements with PJSC "Ukrgasdobycha", which was caused to the state damage for the sum about 3 billion UAH. In addition, the Deputy is suspected of treason and the preparation of destabilizing the situation in Ukraine.
Comments
comments