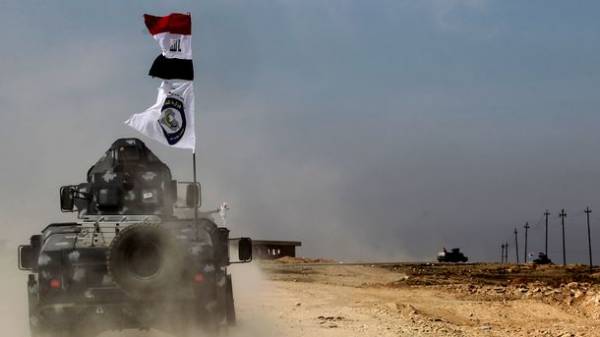 The Iraqi army with the support of the international coalition led by the United States, it seems, has made significant progress in the fight against jihadist group "Islamic state" (IG) in the country since mid-2014.
The farewell speech and an admission of defeat in Iraq, spoke to his fighters, the founder of ISIS, Abu Bakr al-Baghdadi. This was announced by the Iraqi channel Alsumaria, citing a source in Nineveh province. Followed by key preachers of the "global Caliphate" started to broadcast on the lesions of the groups in Iraq.
"Al-Baghdadi called his speech a farewell, spread it among the preachers of the IG and explained what was going on with the group. Preachers began talking about the losses incurred to the group in Nineveh province and other parts of Iraq," told the TV station source.
The main terrorist called on his supporters to flee to remote mountain areas, and in the case of the environment — to become suicide bombers.
Recently bet Abu Bakr al-Baghdadi was in the Western part of Mosul, where the leader of the militants had to flee after the end of 2016, the Iraqi army, backed by Kurdish combat units began the offensive. February 24, government forces recaptured Iraq military base and the village to the South-West of Mosul and entered the residential neighborhoods to the West of the city and completely took control of the airport.
Nevertheless, the success of the Iraqis in Mosul does not mean a complete victory over the group "Islamic state" which continues to hold large territories in Syria.
Experts do not exclude that terrorists are able to regroup and attempt to recapture Mosul, as was the case with the Syrian Palmyra. But the message from Abu Bakr al-Baghdadi may indicate his desire to retire. Previously it was repeatedly reported that the bombing of al-Baghdadi was seriously injured. The last such communication was at the beginning of February, when the air strike targeted the room where the meeting was held of the leaders of the IG. Air strikes were inflicted on the basis of US intelligence. In addition to al-Baghdadi, of wounds then received several other terrorist leaders.
Comments
comments