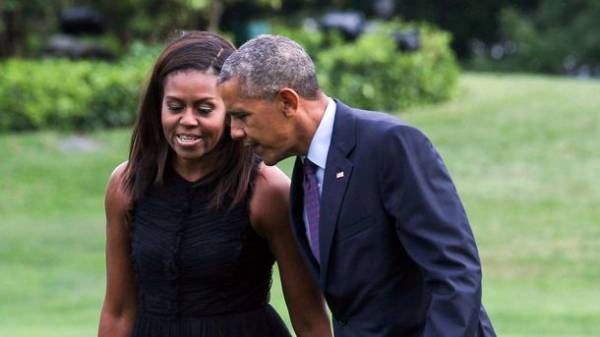 Rested on a private island in the Caribbean, the family of the 44th President of the United States began to earn money. According to the published statement of the publisher Penguin Random House, the former us leader Barack Obama and his wife signed a contract with them to publish his memoirs. It will be two books: separately their memories about life in the White house will share Barack and then Michelle. What will be called the book, is still unknown. Do not become representatives of the publisher to disclose the amount of the fee.
The Financial Times reported citing its sources that the right of publication, the publisher will pay more than $65 million, the Paper reports that among publishers had arranged a kind of auction for the right of publishing these memoirs. In the end, the latter amount was a record in history. The previous leader in this field was the 42nd US President bill Clinton, who in 2004 received $15 million from Knopf publishing house for the publication of his memoirs. His successor, George W. Bush, according to various estimates, the publisher Crown paid approximately $10 million.
Publisher Penguin Random House has published three previous books of Obama. In 2006 his book "the Audacity of hope" about American values and the processes occurring in the world, hit the bestseller list. Michelle Obama wrote the book "Grown in America" about cooking and gardening.
Comments
comments