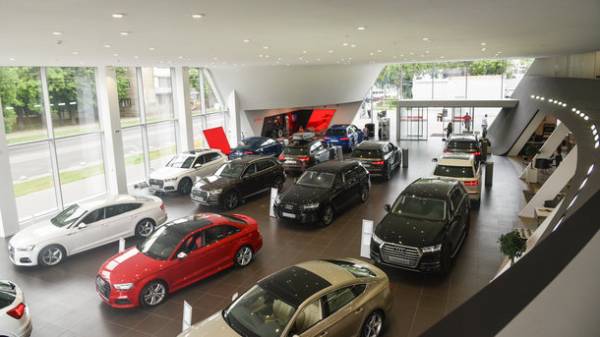 During the visit the delegation of the Ministry of transport and infrastructure of Germany was acquainted with his work. According to the founder Maksim Shkil, dealerships of Audi in Ukraine about ten. But despite the high competition of the Odessa dealer is 30 percent of the market, despite the fact that it opened in the beginning of this year.
The center is equipped with the latest technology. Here you can buy a car, to pick up any interested package, choose the personal color of the trim, to first aid and a temporary car while your car will be repaired at the service center. "Our customers and residents of Odessa and Mykolayiv, and Kherson, and Kropivnitsky (former name of Kirovograd). They choose our services. Therefore, in our future plans – opening of service centers in these cities, so that buyers and customers do not have to go so far in Odessa", – noted Maksim Shkil.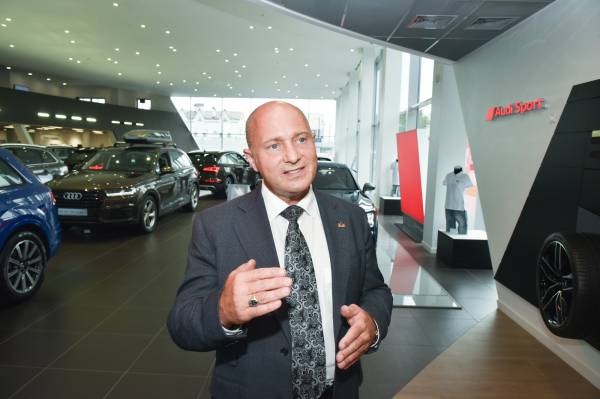 Maksim Shkil also told that Audi is engaged since 2010, and the dealership agreement was for the construction of a conceptual salon. Started it in early 2016, and after eight months, in December, the center is the latest concept of "Terminal" was opened for visitors. Shkil said that was not afraid to invest in the business of manufacturing premium cars, even when the economic situation in the country was on the decline. Maksim Shkil explained that I saw the huge potential of the Audi, analyzing sales of the brand in other countries.
A feature of the centre, and that constant warehouse stock includes more than fifty vehicles of different configuration, waiting for a buyer. Many customers find the car of your dreams for the first time walking around the showroom of the dealership.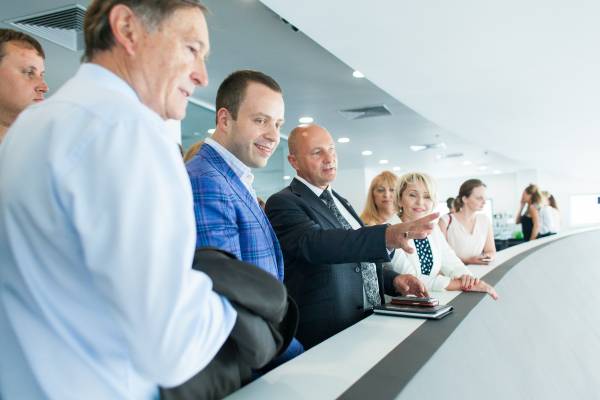 State Secretary of the Ministry of transport and infrastructure of Germany Rainer Bomb during his visit, noted that "as an engineer, and as a representative of the government is very impressed with the size and quality of the work of this company".
"We were amazed that in Odessa featured the latest Audi cars which is definitely encouraging," he said.
The Secretary added that "we as representatives of the German side interested in the highest technology of Germany have found a demand here in Ukraine." Rainer Bomb promised to help in every way in the work of the dealer centre and to resolve arising in the course of its activities the problem.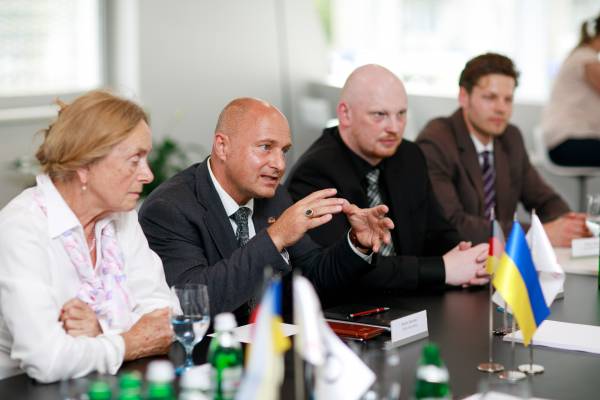 Speaking about the investment climate, a senior German official noted that Ukraine is developing in the right way and, naturally, investors are looking for interesting objects in Ukraine for investing. In Germany there are many businessmen and companies, which invested in Ukraine, and it is important to help them, said Rainer Bomba.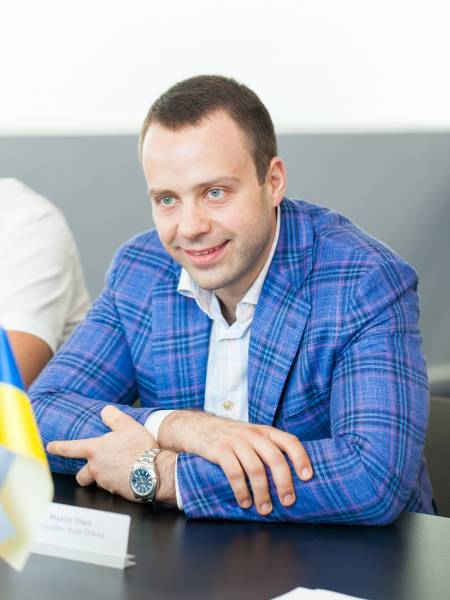 Maksim Shkil stated that he appreciates the support of our German colleagues and has big plans for the development of the German brand Audi in Ukraine.
Comments
comments