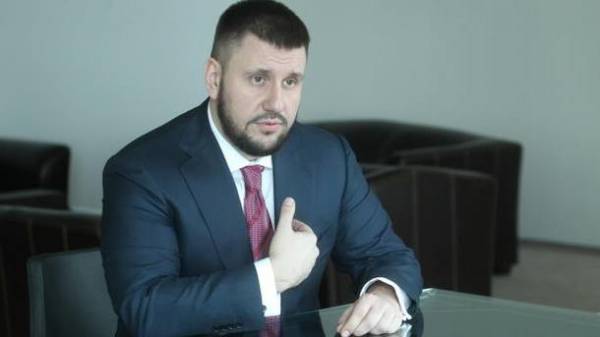 The Goloseevsky district court of Kiev granted permission to hold special pre-trial investigation against the former Minister of revenue and duties Alexander Klimenko. This was reported in Facebook, the General Prosecutor Yuriy Lutsenko.
"After 17 hours "procedural battles" and games of hide-and-seek lawyers from the court, only the judge of the court of Artem Miroshnichenko, after reviewing more than 30 applications protection granted a permit to hold special pre-trial investigation (private investigation) with respect to Klimenko," – wrote Lutsenko.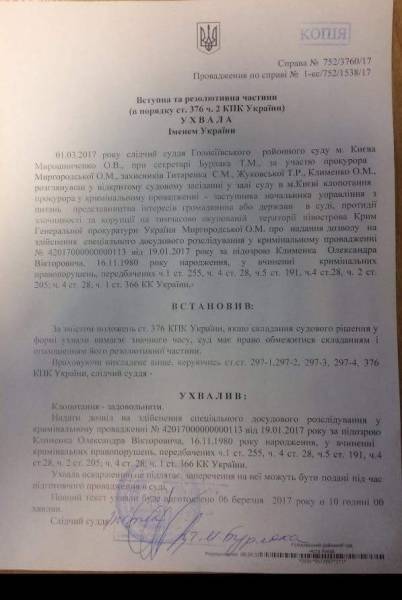 The attorney General said that Klimenko in the period April 2012 to September 2013, occupying the position of Chairman of Minister of revenue and duties, the composition was created and headed by Yanukovych, a criminal organization abusing official position, acting out of selfish motives.
He is suspected in the implementation of designed criminal plan, the criminal scheme by which possession of the means of the state budget of Ukraine for the total amount 3,166 billion by illegal compensation of VAT to the accounts of fictitious enterprises in especially large size, which were distributed between members of criminal organizations.
Comments
comments