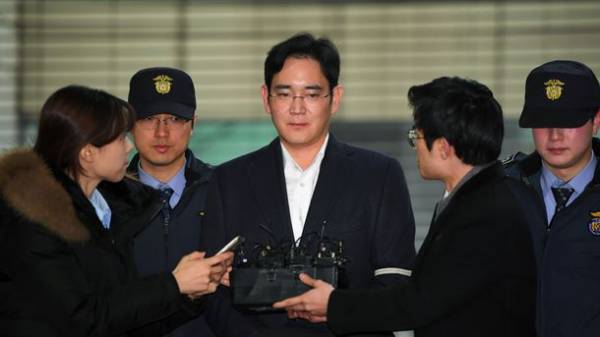 The Korean company Samsung at the same time lost all his top managers- they left their posts amid corruption scandal with bribes to a friend of President Park Geun-Hye with the aim of lobbying the interests of the Corporation.
Shortly before the dismissal of top managers of Samsung, the Prosecutor's office of South Korea said that the Vice-President and actual head of the company, Lee Jae-Yong, Vice Chairman of the company Choi Ki-son, President Chan Choon-Ki and the two top managers will be charged with bribery and embezzlement. Millionaire Lee from mid-February under arrest.
Amid the biggest scandal Samsung has announced a restructuring of the company. In particular, disbanded the office of the future strategy Department, which coordinated the work. If previously promised to disband this Department, inasmuch as its employees are accused of bribing South Korean officials, reminds AFP.
According to the prosecution, Lee has transferred $36 million in one of the funds friend of the President, the government, among other things, turned a blind eye to the transfer of the steering post in the Corporation by inheritance.
Comments
comments